The Sollus Highland Dance school based in Bready, Co. Tyrone were awarded the Queen's Award for Voluntary Service in 2020. We caught up with Georgina, the group's leader, to chat about their work and the impact of the volunteers.
Can you tell us a little bit about what you do?
Sollus are a Highland Dance school who provide tuition to young people throughout the west of Northern Ireland, always striving to offer young people opportunities to learn new skills, to perform, compete and travel. Formed in 2001 with a guest tutor from Scotland and 12 dancers, the school has now trained 11 local tutors and teaches over 1000 young people weekly. Alongside this we teach a further 500 kids through our education program.
Our main work is always based around Highland Dance and our Ulster-Scots culture however, we really truly believe that this art form is an effective tool for addressing issues of rural isolation, developing confidence and opportunities for young people.
And the role of the volunteers?
Sollus has a large group of amazing volunteers, mostly made up of dancers, parents and grandparents. Our longest serving volunteer is Margaret Campbell BEM, known as Granny Campbell to the group. She has been making kilts and costumes for the dancers since the formation, an invaluable skill to have!
Alongside Granny Campbell we have volunteers who knit, sew, design costumes, chaperone, organise events, help with hair and make-up for events, take photos and clean up! As a dance teacher I feel totally blessed to be surrounded by a group of amazing people who support me and our dancers.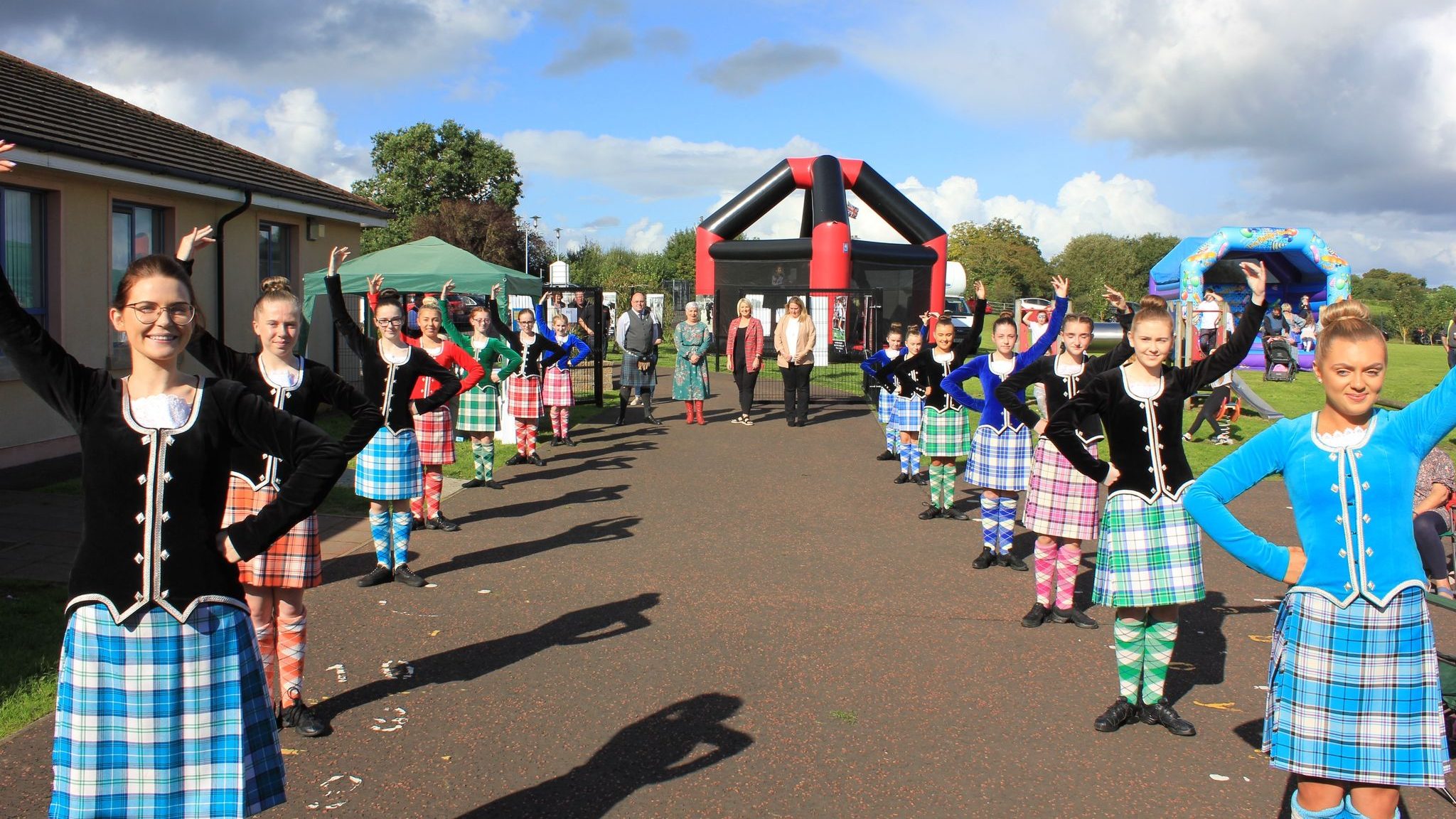 What impact has this had on the community?
The Sollus Centre, where our dance school is based has become a hub of the community and a centre of excellence for Highland Dancers throughout Northern Ireland. This has had a ripple effect throughout other communities throughout the west. Our young tutors have taken their love of highland dance into their own communities and have worked to inspire and upskill more young people.
Sollus strives for professional standards, we encourage our dancers to continue their training, to set targets and to work towards them. We will support our young people in any way that we can. Over the past 20 years we have worked through many challenges and have worked hard to gain knowledge in all areas to support our dancers. We have been hosting events and working with professionals and are more than happy to share our experiences with more dance schools and more dancers.
At Sollus we love being a part of every dancers development. We are blessed to see young dancers achieve new things. As a tutor I value every target, no matter how big or small. A young 4-year-old dancer winning their first medal, or getting their first costume is precious, and a senior dancer winning a trophy or being successful in an audition is priceless. And the reactions from the family! We see them watching helplessly as they can help no more! We go on a journey with each and every one of our dancers, we watch them grow and develop and we feel so fortunate in doing so.
What does being awarded the Queen's Award for Voluntary Service mean to the group and its volunteers?
This award was totally unexpected, a wonderful surprise. The news came during lockdown, at a time when our dancers were trying really hard to work online, with no competitive events. It was a huge boost at just the right time. We feel so blessed and proud to have received this award. As a tutor I really love how it highlights our volunteers and the work that I know goes on in the background.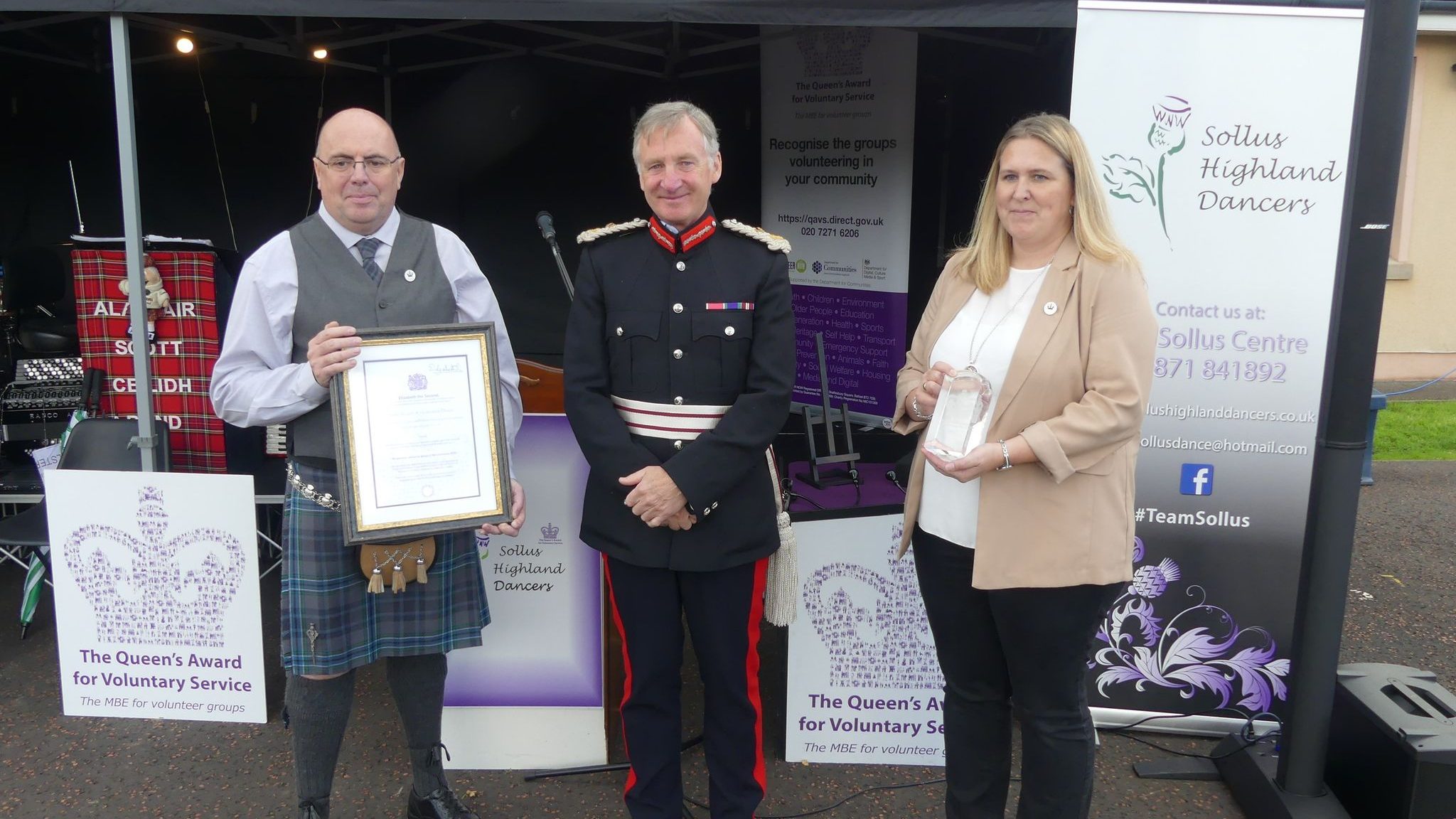 Any plans for the future?
We are so excited to have some new projects underway!
We have recently produced a new children's book to inspire the youngest of little dancers. Some of our senior dancers have recently completed successful auditions to perform at international events and we are so glad to be back organising competitions and exams for dancers throughout Northern Ireland.
Over the next 5 years we look forward to building a bigger, busier and more professional Sollus. Giving the next generation of dancers the opportunity to perform and travel. We look forward to creating new memories together.
Get involved:
www.sollushighlanddancers.co.uk