Awards process
The King's Award for Voluntary Service runs in annual cycles, starting with nominations in June each year, local and national assessments between December and May, and the announcement of Awardees in November. Learn more about the timeline and meet some of the assessors below:
Timeline overview of the Awards process
| Date | Step |
| --- | --- |
| 1 June 2023 | New nomination period opens for 2024 awards. |
| 15 September 2023 | Nomination period closes. |
| September 2023 | Eligibility of submitted nominations is checked. |
| December 2023 – March 2024 | Local Lieutenancies conduct due diligence and visit eligible groups. |
| March 2024 – May 2024 | National Assessors consider recommended groups and decide on a shortlist. |
| June 2024 | Royal approval of shortlisted groups. |
| 14 November 2024 | Awards officially announced on His Majesty's The King's Birthday, in The Gazette, GOV.UK and on the KAVS website. |
| November 2024 – March 2025 | Lord-Lieutenants present Awards to the successful groups. |
| May 2025 | Two representatives from the awarded groups attend a Royal Garden Party. |
Meet the National Assessment Committee
The KAVS National Assessors have a key role in the awards process as they make the final decision on which groups should be recommended to His Majesty The King to receive an award.
You can read more about some of them below.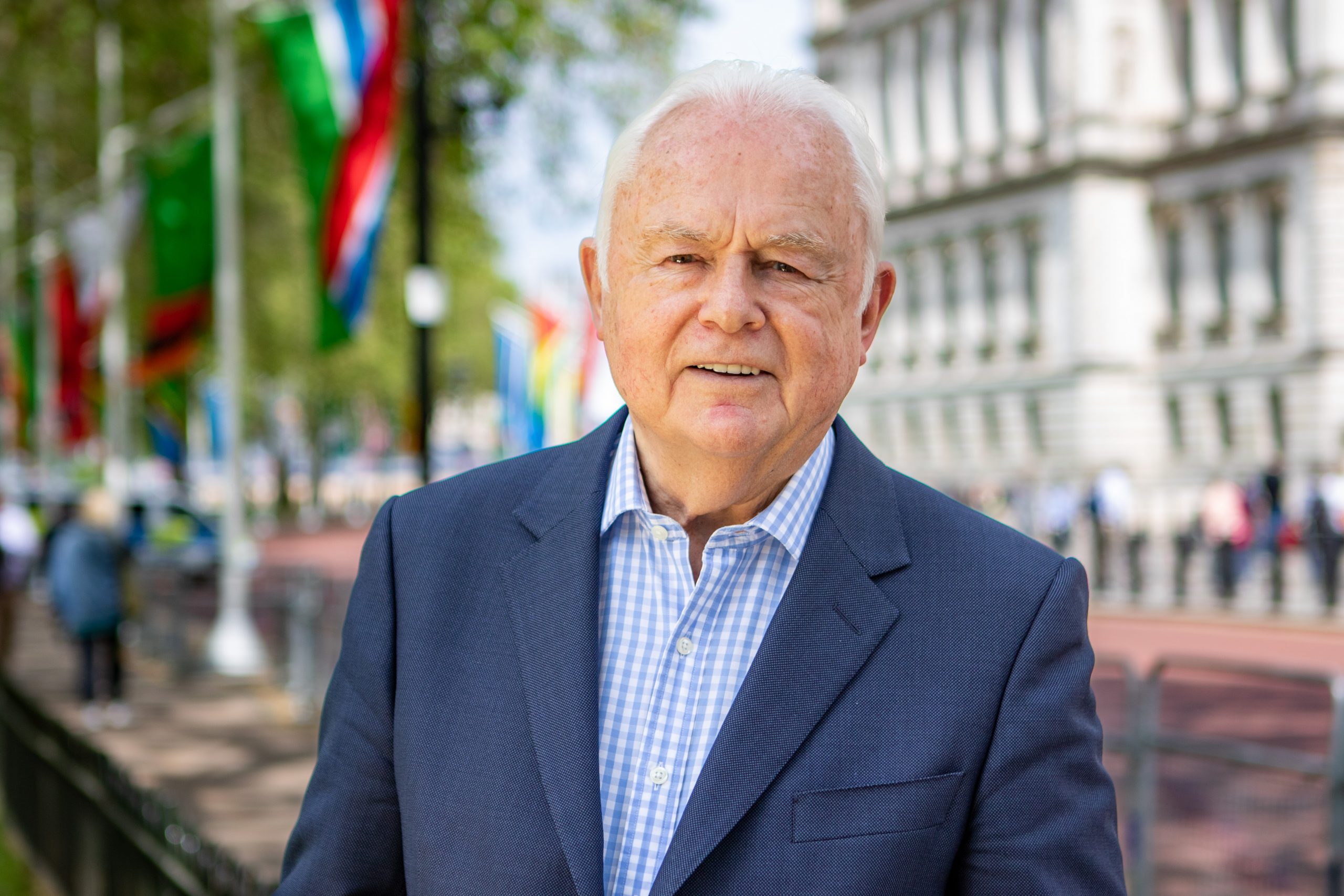 Sir Martyn Lewis CBE
Over 32 years as a television journalist Martyn anchored every mainstream television news programme on ITV and BBC. His charitable involvement began with the Hospice movement, and expanded over four decades to include the founding of the UK's first internet charity YouthNet (now themix.org.uk), and embraces areas as diverse as disadvantaged young people, learning disabilities, dementia, military families, volunteering and leadership. A former Chair of NCVO, Martyn is Patron of the Patchwork Foundation, President of East Anglia Children's Hospices (EACH), Vice-President of Hospice UK, an Adviser to the first social platform for doing good (give-star.io), Founder of the online video gift company yourbigday.tv, and a Director of the vertical wind turbine company Alpha-311. He has chaired this Awards Committee since 2010.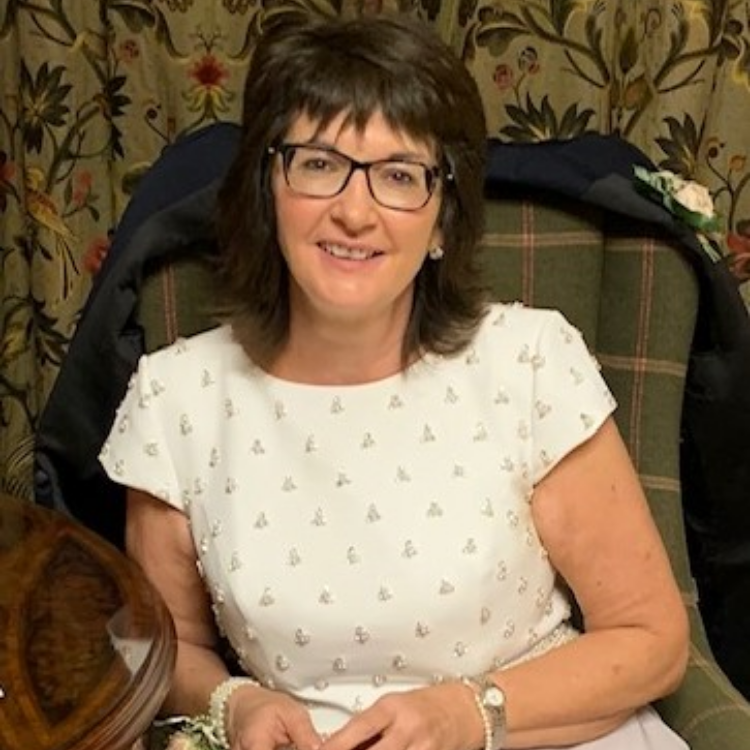 Sandra Adair MBE
Sandra has worked in the volunteering sector In Northern Ireland for over 35 years and is passionate about improving volunteers' experiences. A former Director of the lead organisation for volunteering in Northern Ireland, Volunteer Now, she has been a driving force in raising standards for volunteer management and safeguarding, developing and implementing accredited opportunities for people who work with volunteers, as well as organisational awards such as the national Investing in Volunteers award. She was awarded an MBE in the Queen's Birthday Honours List 2020 in recognition of her work in relation to volunteer development, management and training.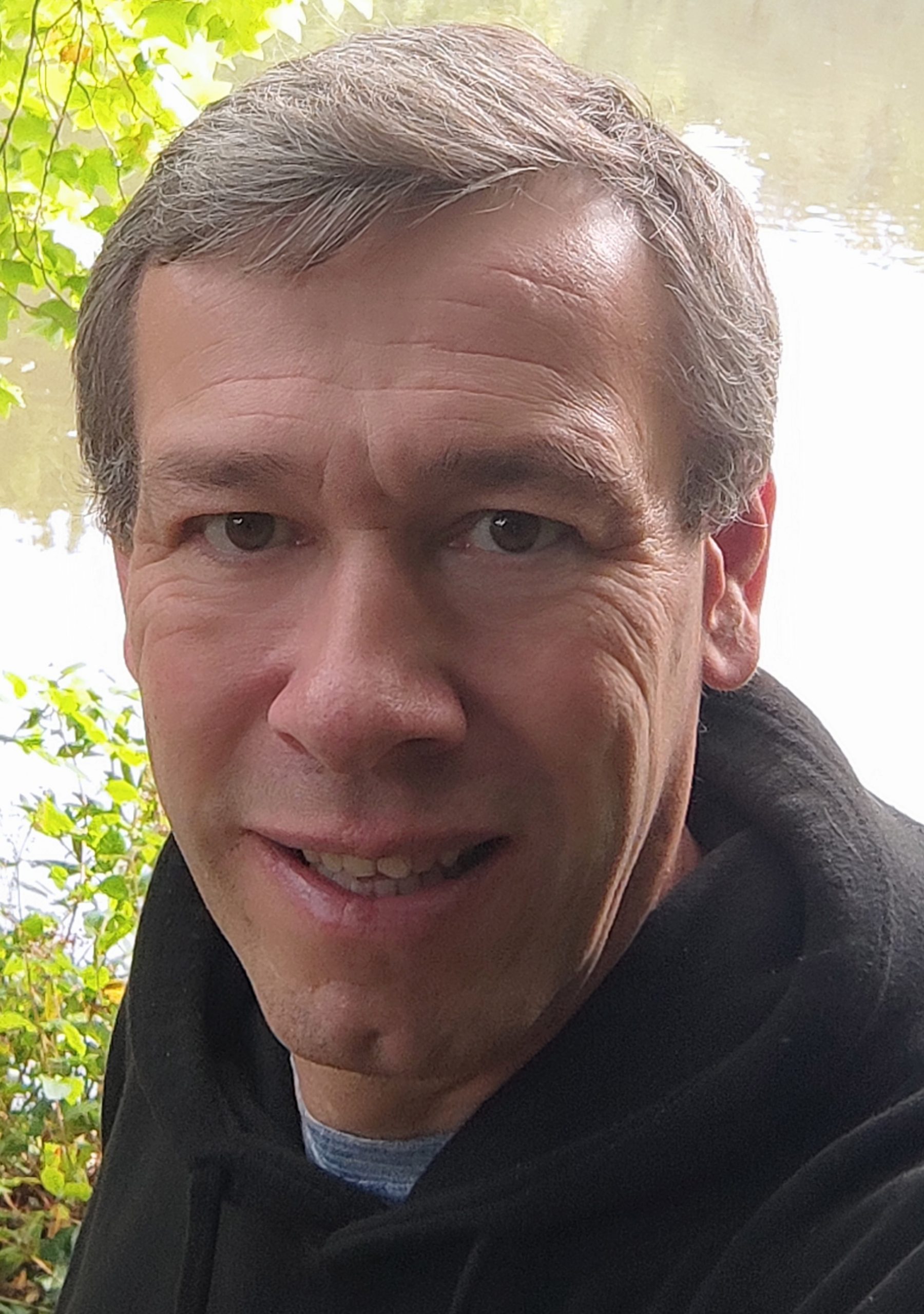 Paul Blakey MBE
Paul Blakey MBE is the founder of Street Angels which started in Halifax as a response to issues and problems within the night-time economy. Within the first 12 months the scheme had helped reduce violent crime in the town centre by 42% through the impact of amazing volunteer teams loving the person in front of them. Street Angels now run in many towns and cities across the UK and overseas as well as inspiring projects such as Festival Angels, Community Angels and Club Angels. In summer months Paul can often be found in a field leading volunteer teams at major music festivals. Paul sees the impact and strength volunteer teams bring to our communities and is honoured to be part of the KAVS assessing team.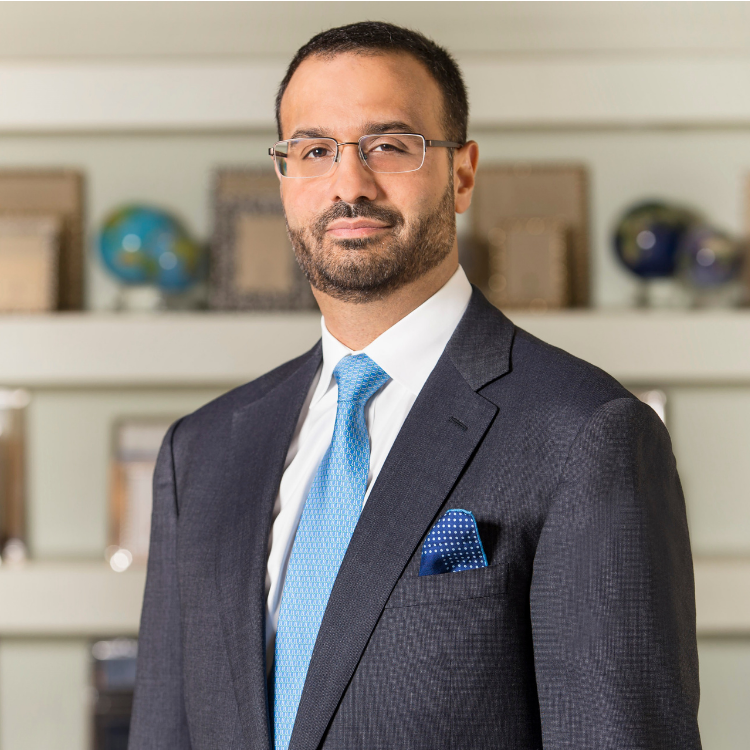 Harris Bokhari OBE
Harris is a social entrepreneur and chartered accountant. He serves as a board member of Prince's Trust Mosaic Initiative and as a British Asian Trust ambassador. In 2020 he was appointed as a Natural History Museum trustee. In 2011, in memory of his late father, Naz Bokhari OBE, Harris co-founded the Naz Legacy Foundation to help young people from minority communities and disadvantaged backgrounds by supporting their education whilst encouraging positive integration into British society. Harris founded Patchwork Foundation in 2012, recognising the vital need for a vehicle through which to promote the political and democratic engagement of under-represented communities.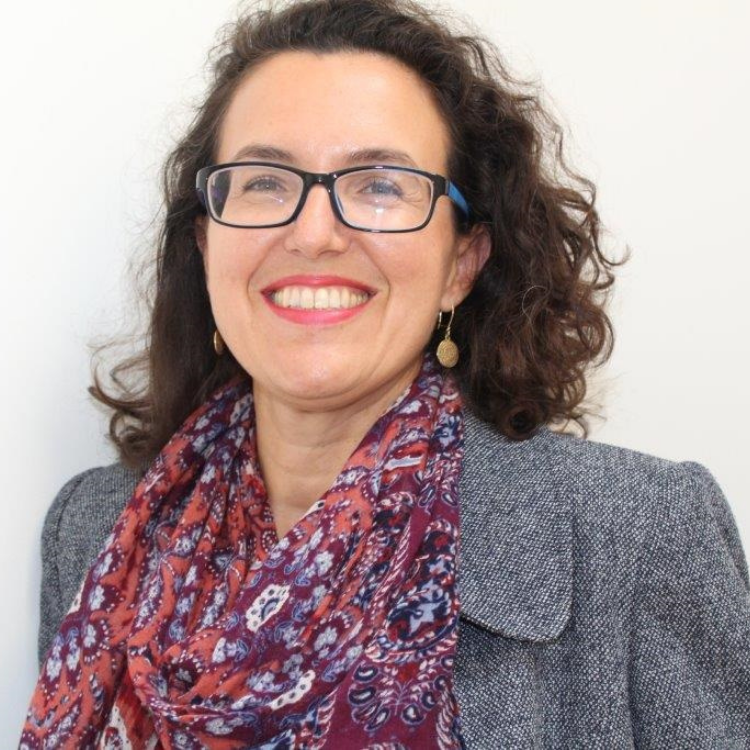 Ruth Bravery
Ruth has worked in the charity sector since 2010, with leadership roles in both national and local charities. She now uses her knowledge and experience to guide charities to evolve and improve their service, operations, governance and strategy. Prior to this, she spent twenty years in the Civil Service in strategic, policy and operational roles. Ruth has volunteered in various roles throughout her life, including several roles as a Trustee. Outside of work, Ruth likes to play an active part in her local community, especially in relation to neighbourhood planning and leasehold reform, and for time out enjoys long-distance walking.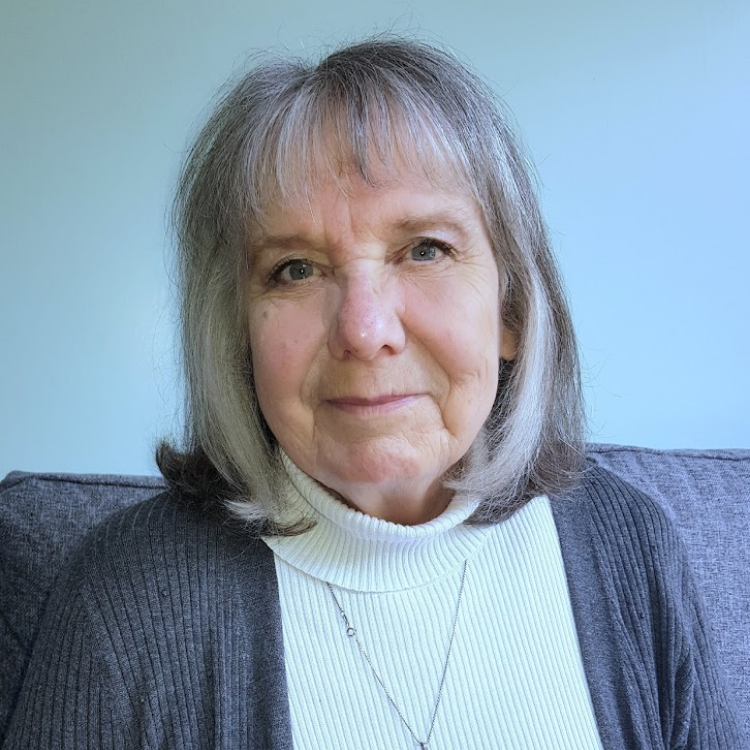 Sylvia Brown OBE
As the CEO of a national organisation promoting rural community action, Sylvia worked with government and other national organisations on a range of issues, including climate change and communities (2010) and the development of Community Rights under the Localism Act (2012). She was awarded the OBE in 2007 for services to rural communities. Now retired, Sylvia remains active as a volunteer and Parish Councillor, working strategically with local government and charities. Sylvia has expertise in not-for-profit structures and finance, as well as years of experience in approaches to creating vibrant local communities.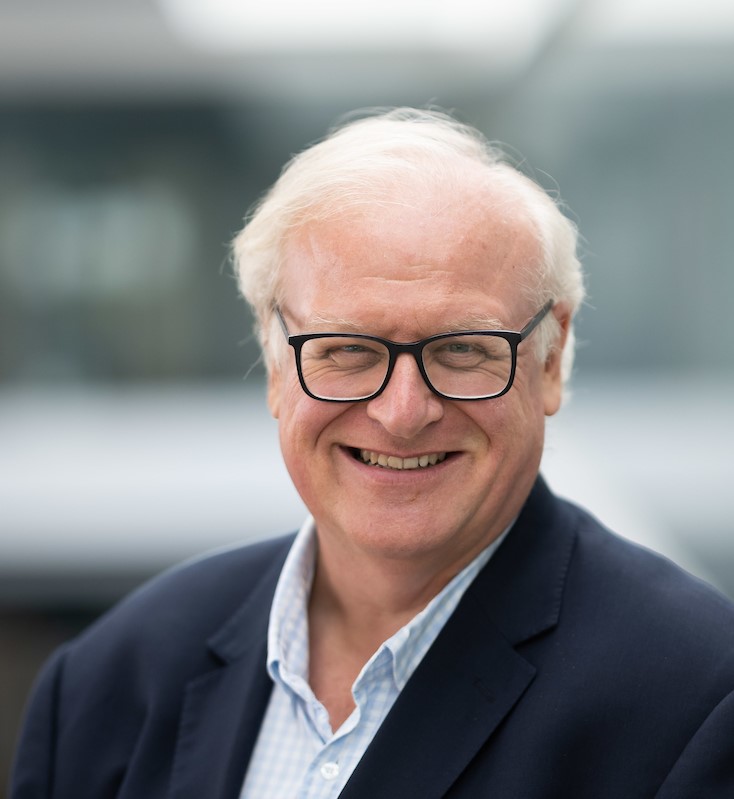 Nick Capaldi OBE
Nick Capaldi is the former Chief Executive of the Arts Council of Wales. A trained musician, he studied at Manchester's Chetham's Music School, the Royal College of Music and City University, London. Nick was Executive Director of Arts Council England South West, and before that Chief Executive of South West Arts. He is currently a Governor of Cardiff Metropolitan University. He is also a member of the UK City of Culture 2025 Advisory Panel. Nick has an Honorary Doctorate of Arts from City University, is a Fellow of the Royal Society of Arts and was awarded an OBE in the Birthday Honours 2022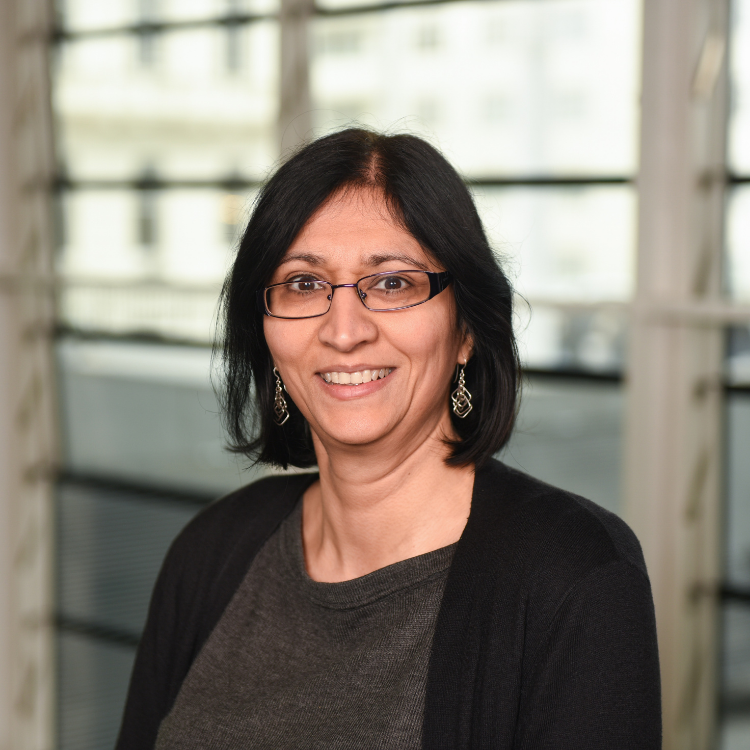 Dr Deesha Chadha OBE
Deesha is a National Executive Committee member of the Hindu Forum of Britain (an umbrella organisation reporting to the central government). She has served as a council member of the Faiths Forum for London from 2010 and was elected as a vice-chair and trustee in 2017. She is currently a co-chair of the charity and is the first BAME woman to hold such a position. She was honoured with an OBE for services to faith communities in the Queen's Birthday Honours list in 2020. In her professional role, Deesha is a senior teaching fellow at Imperial College London, having completed her doctoral training at the University of Surrey.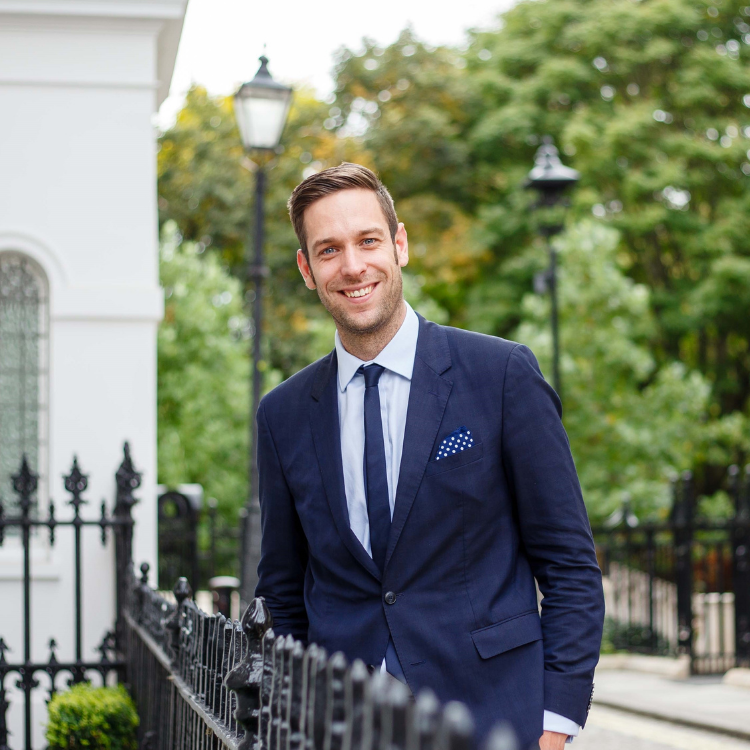 Andy Cook
Andy is the Chief Executive of the leading Westminster think tank, the Centre for Social Justice. Andy is also a founder of an award-winning charity and sits on the boards of various charities, as well as being an advisor to different philanthropists around the UK.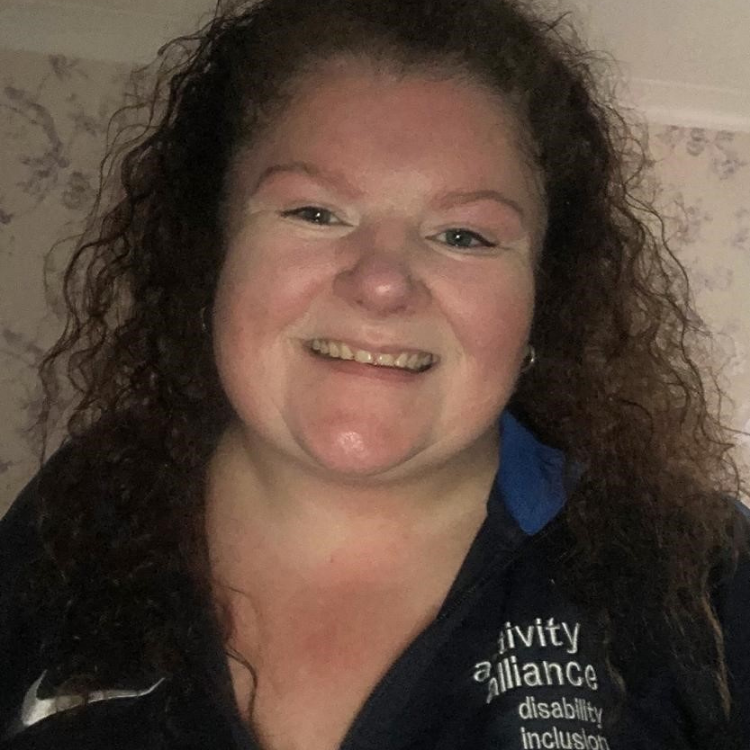 Jessica Cook
Jessica is passionate about inclusion for all and is a Strategic Partnerships Advisor for Activity Alliance. She regionally support the East of England and nationally the National Governing Bodies of Sport (NGB's) to support them with inclusion and enabling more disabled people to be active and stay active. Jessica does this through a wide variety of strategic outcomes, ranging from support and guidance in the development of national strategies, organisational improvement and training to develop a more inclusive approach. She also works with National Disability Charities to support a better link between sport, physical activity and disabled people.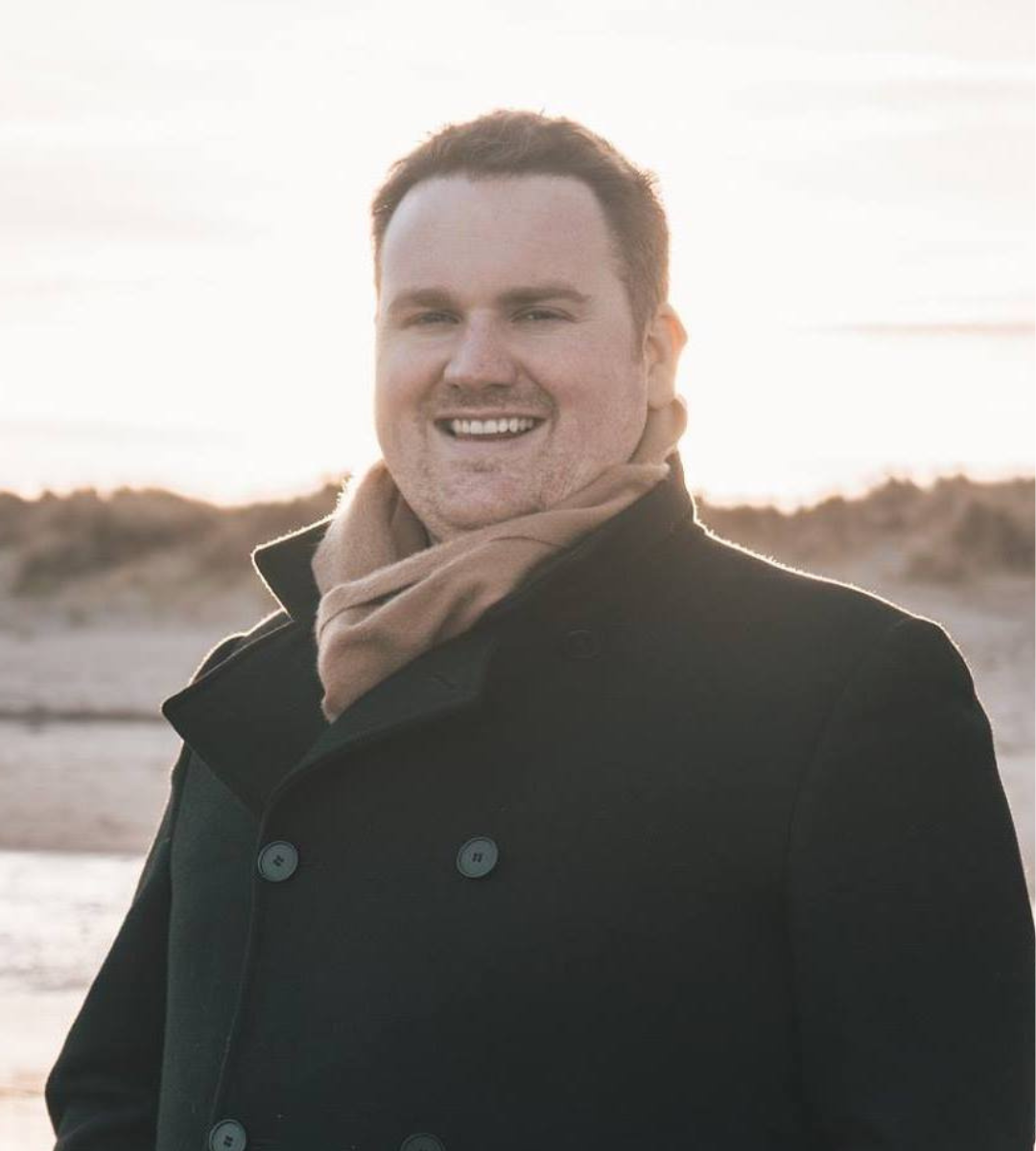 Dan Ellis BEM
Dan is founder and Managing Director of Jam Jar Cinema C.I.C. Beginning as a volunteer-led film group; the organisation has grown into a multisite operator specialising in film showings, hospitality and events. Dan's specialisation is 'business for good' and the role social enterprises can play in developing a fairer economy. Dan has also served on a number of boards and currently serves as Chairman of Whitley Bay Comrade's Club, through which he has a strong link with the military and uniformed services.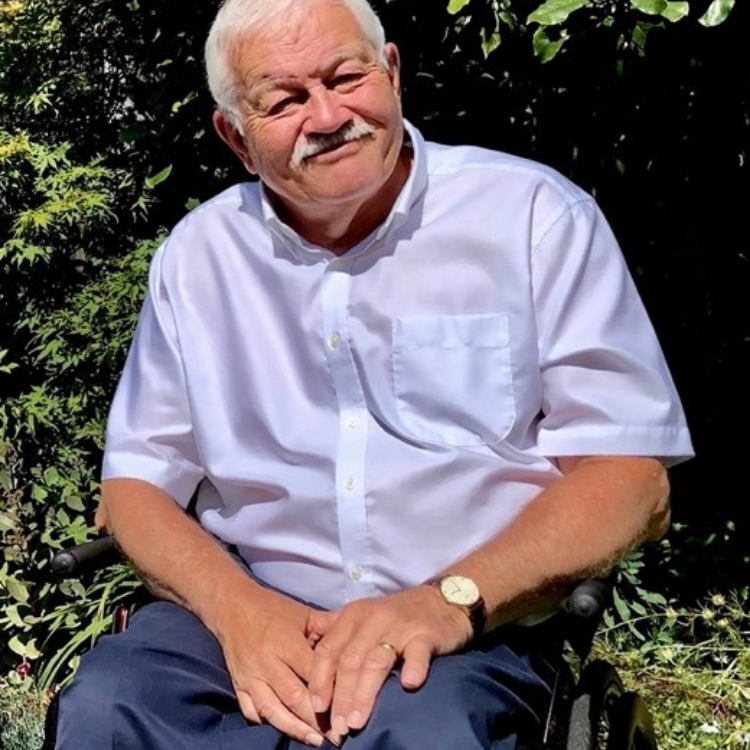 Dr Phil Friend OBE
Phil was the co-founder of Minty & Friend Ltd. The company provided disability equality training and consultancy support to large corporate and public sector organisations until his retirement in 2019. Phil, who is a wheelchair user, has spent many years working in the voluntary sector. He is a former chair of Disability Rights UK, the current Chair of Research Institute for Disabled Consumers (RIDC), Vice-Chair of Activity Alliance, and Vice-Chair of BT's Customer Inclusion Panel. Phil believes that everyone can make a difference, they just need the opportunity to play their part.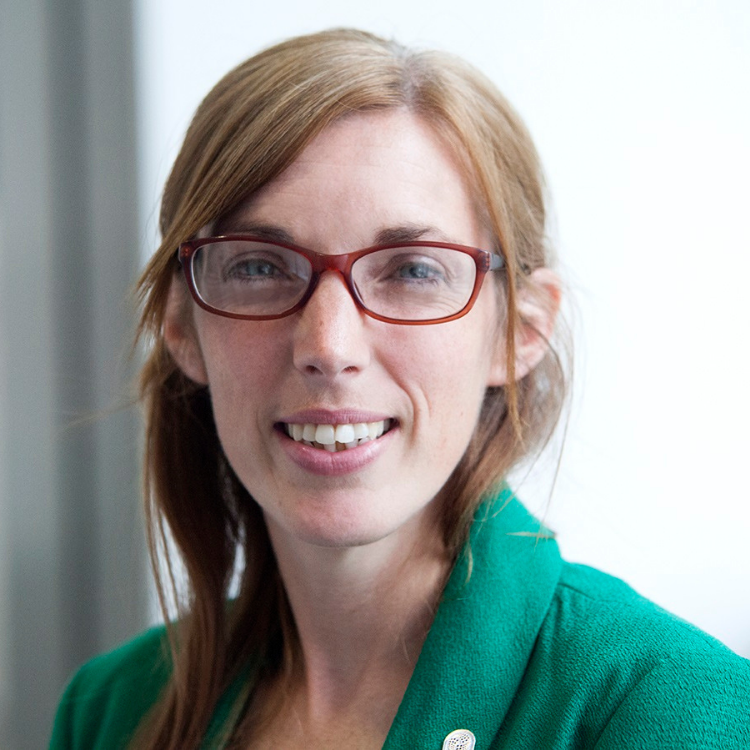 Hayley Jarvis
Hayley is the Head of Physical Activity at Mind, the mental health charity. She leads a wide portfolio of programmes with partners including Sport England, DCMS, English Football League and sports brands such as ASICS. Hayley works on the 'Heads Up' campaign with the FA and the Royal Foundation to change the conversation on mental health. She is also an independent representative on the UK Sport's Mental Health Strategy Implementation Group. Hayley is a mental health advocate and peer volunteer for local mental health charities establishing the Jolly Joggers mental wellbeing running group. Hayley is passionate about volunteering and inclusion; she has a Masters of Education in Inclusion and Special Educational Needs and has worked and volunteered in the inclusion sector her entire career.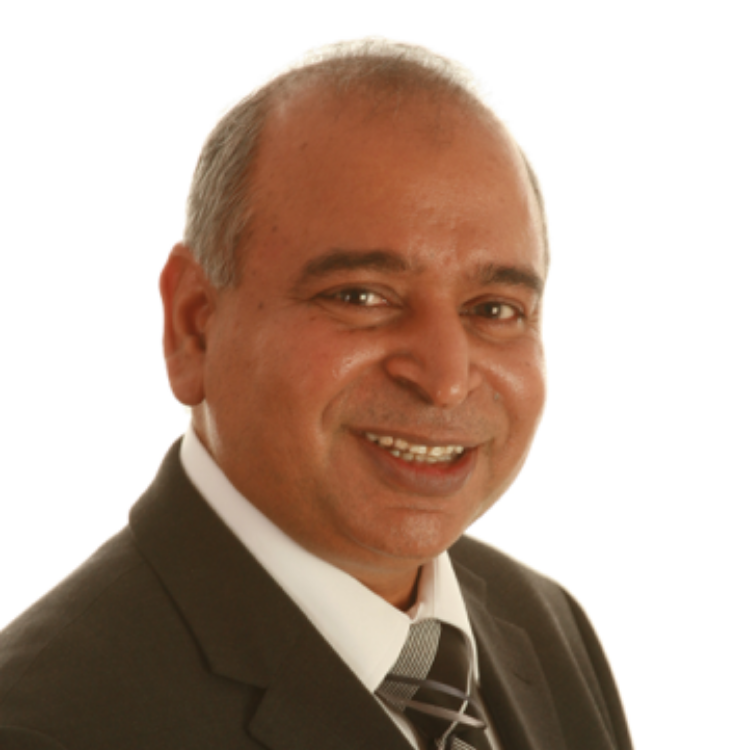 Ramesh Kukar
Ramesh is Chief Executive Officer of Slough CVS which deliver's support to local charities, community groups and volunteers. He is engaged and involved in every aspect of the town, seeing at first hand the incredible contribution that the Slough community – both businesses and residents – make giving their time and money to improve the lives of others. Starting life as an accountant, he has worked in economic development, social enterprises and as an advisor and business trainer in Business Link. His passion and challenge is to create collaboration between the public sector, third sector and private sector for social innovation.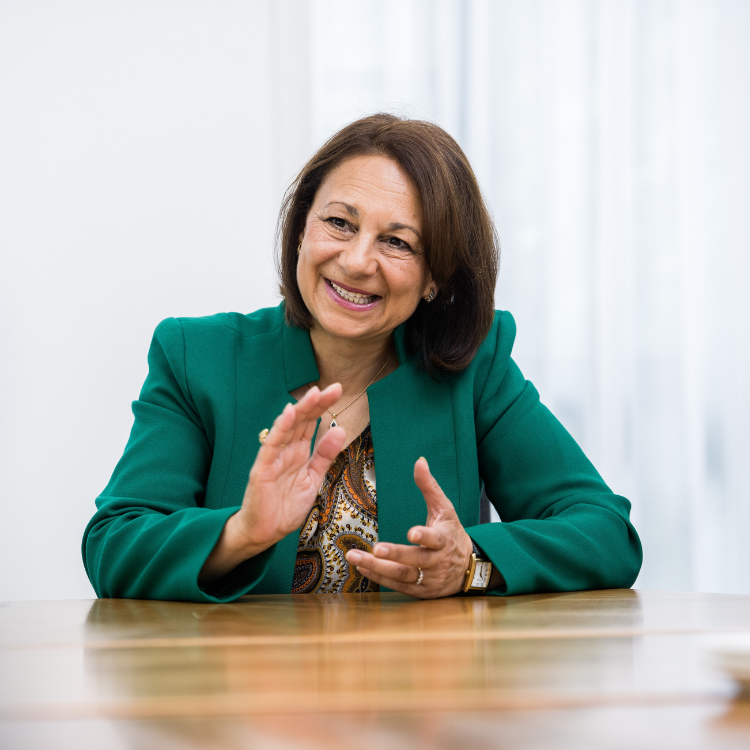 Helen Michaels
Helen is CEO and Co-Founder of Digi-Board Limited, the leading providers of online governance reviews to enable charities and not-for-profits to evaluate and improve their board effectiveness. She specialises in third sector governance and worked extensively as a board-level adviser in the UK and internationally, with charities, not-for-profits, SME's and FTSE 100 organisations. Helen is a charity Trustee and Vice-Chair at Campaign for Better Transport. She holds an honours degree from Warwick University and executive diplomas from INSEAD and the Institute for Applied Behavioural Science (USA).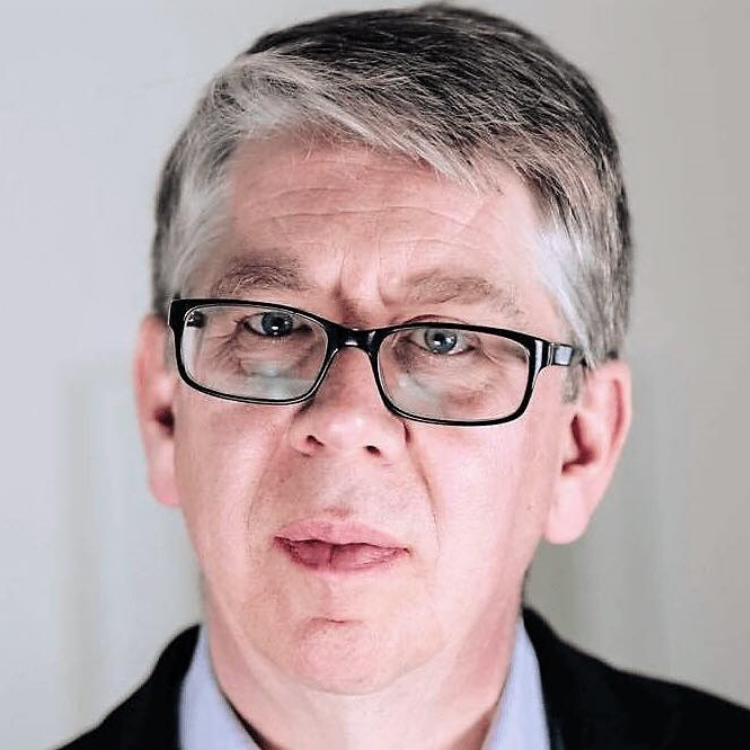 Andrew Middleton
Andrew began his career working for Blue Chip Companies such as American Express, Vodafone and British Airways, across North America and Europe, specialising in IT, change and quality assessment, before transitioning to the Charity Sector in 2005. Since then, Andrew has developed a broad spectrum of experience in the non-profit sector having held roles as CEO, Trustee, Director, Governor, Fundraiser and Consultant for local, regional, and national organisations. Before joining the national assessment committee, he has been part of a Charity awarded a KAVS, served on local assessment panels, and nominated groups for the award. He is a volunteer for several local charities.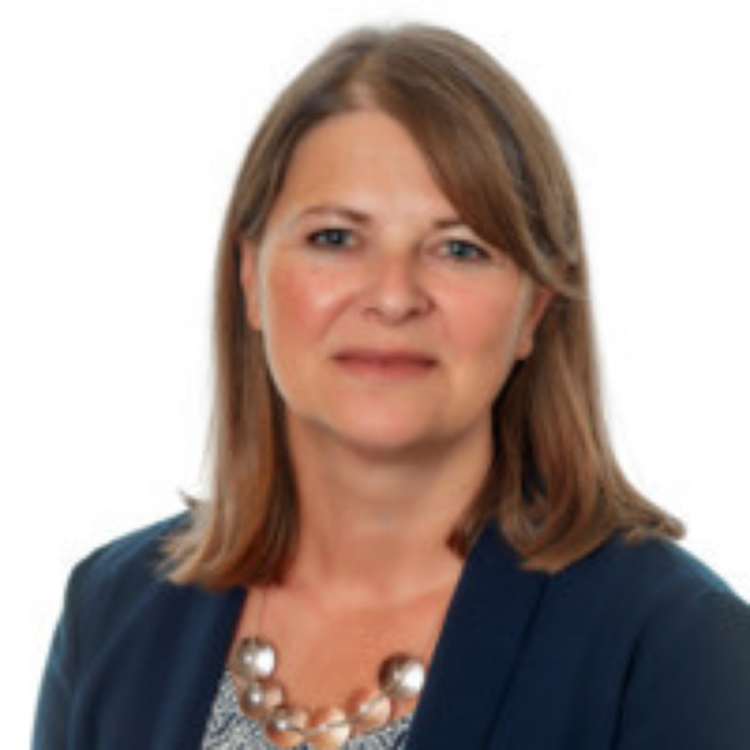 Victoria Mirfin
Victoria is the Director of Programmes and Partnerships, at the Jack Petchey Foundation. She was Head of Global Corporate Social Responsibility at Lloyd's of London for over ten years where she oversaw their award-winning major employee volunteering programme and their charitable foundations. Prior to joining Jack Petchey Foundation, she had roles as Deputy Director for an education and employability charity in East London and as Deputy Chief Executive of the UK membership body for Chairs of charities, Association of Chairs. She has volunteered as a Trustee of a number of charities in London.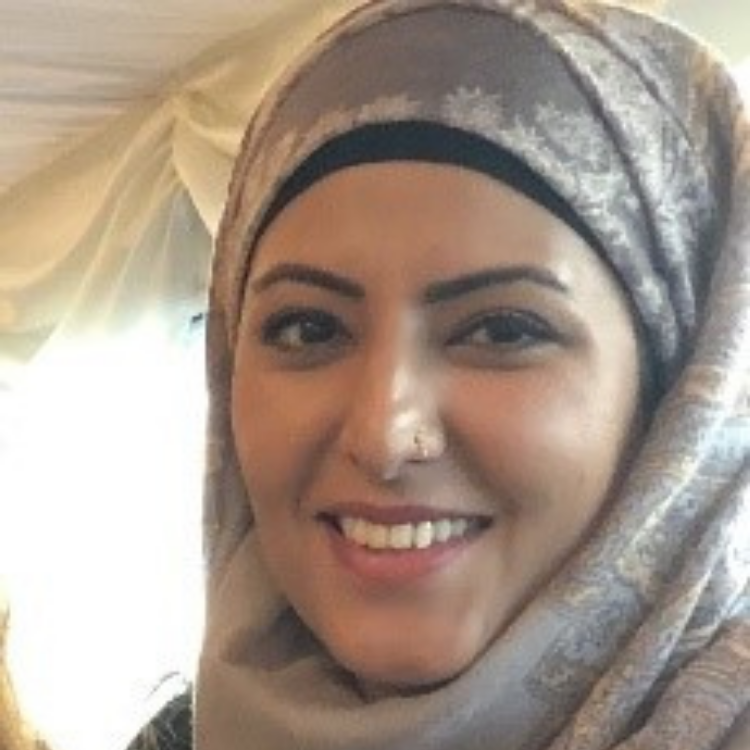 Tebussum Rashid
Tebussum has over 25 years experience of working with the voluntary and community sector, not only assisting with organisational development issues, funding and fundraising but also helping create and develop new organisations and projects, influencing policy and societal change. Her scope has meant working in fields including criminal justice, race equality, mental health, abuse and domestic violence, education and employment. She is currently Deputy Chief Executive at Action for Race Equality. Alongside this,
she is the founder and Director of Sukoon Ltd, a training and consultancy company.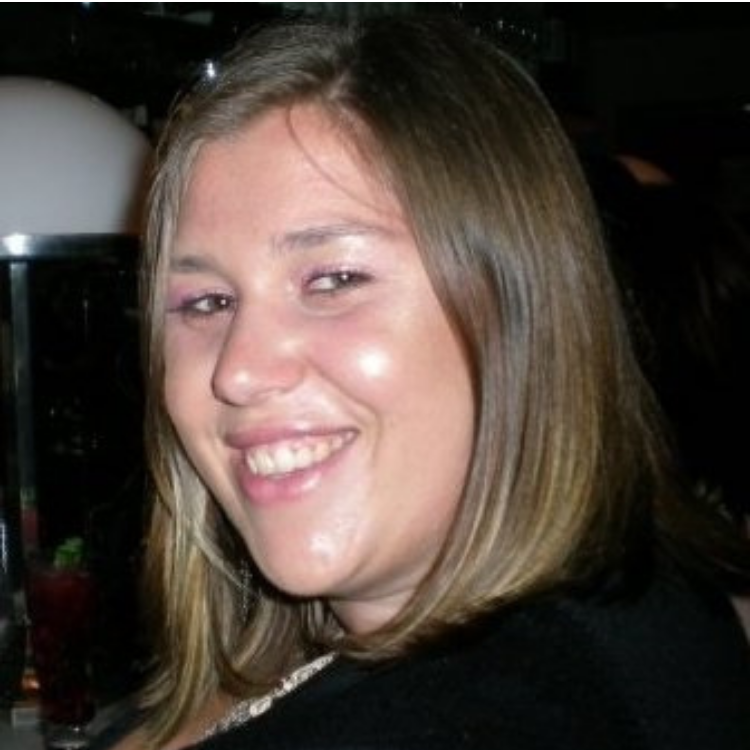 Lizzy Ralph
Lizzy career has allowed her to work across a wide range of projects in the events and entertainment industry. She is currently working as a Studio Manager for Bad Wolf Productions who are responsible for producing high end television such as Dr Who, His Dark Materials and The Discovery of Witches. In the events industry she has always relished the opportunity to work with charities and volunteer organisations and enjoyed supporting them to showcase their best work. She enjoys taking an active part in her community and holds a number of local and regional voluntary responsibilities across the South West. Proud of her farming heritage, she has a passion for rural causes and affairs and celebrating what the British countryside has to offer.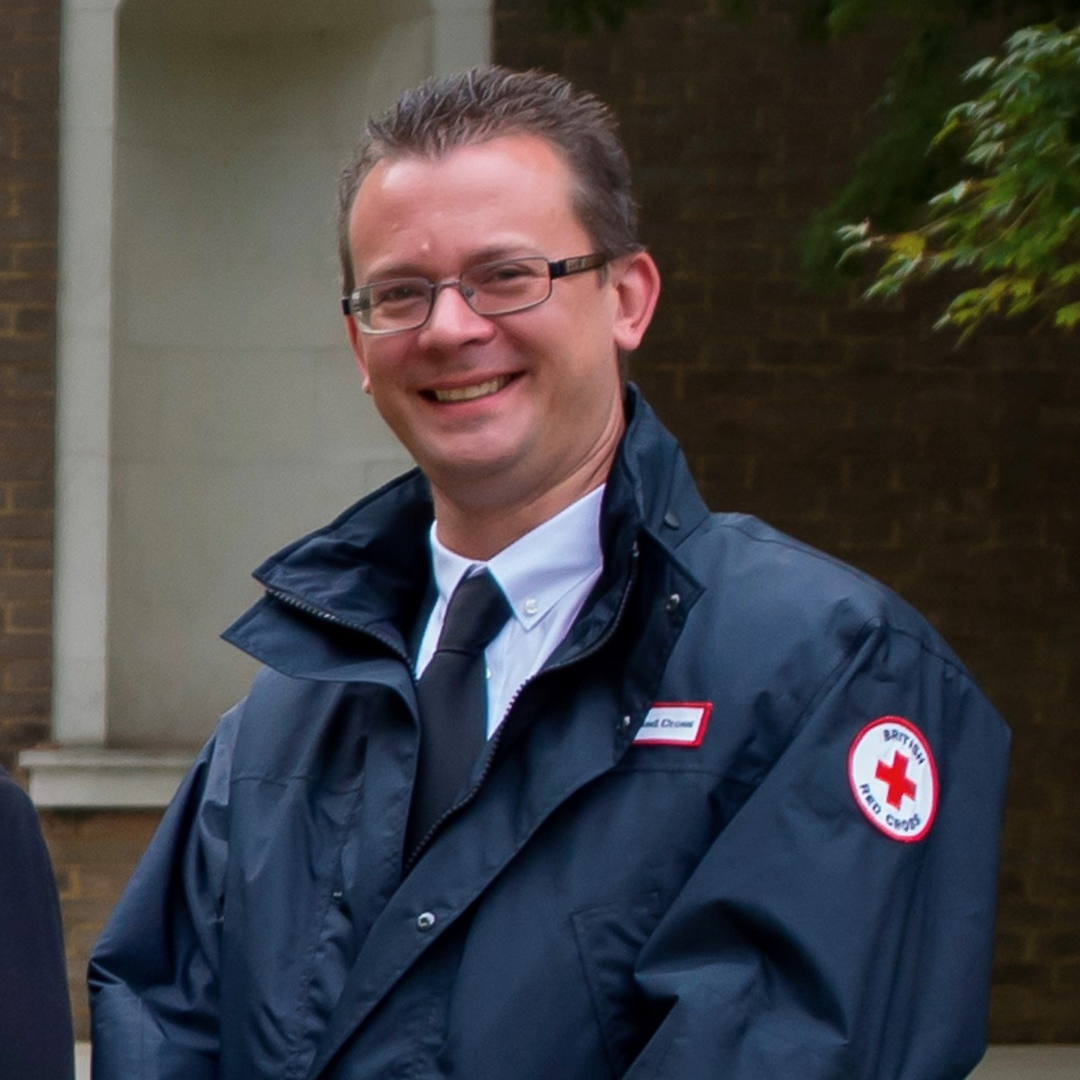 Chris Reed
Chris has spent his career working in volunteering at a senior level and he is currently Director of Volunteering & Youth at the British Red Cross. He's an active member of several International Federation of the Red Cross (IFRC) volunteering initiatives globally. For over 20 years his career in the voluntary sector has included frontline volunteer management and heading national volunteering functions at Barnardo's, St John Ambulance and leadership of volunteering infrastructure bodies as a CEO and Trustee. Remaining a active volunteer throughout his career Chris is currently the Group Scout Leader at his local Scout Group.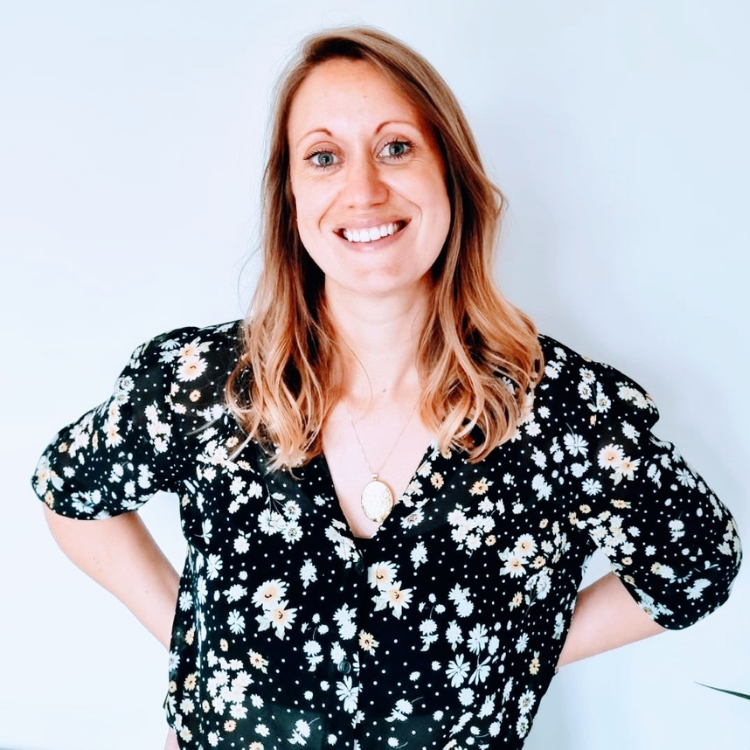 Sarah Rossiter
Head of Controls Assurance at the National Lottery Community Fund – Sarah leads a team that looks at the risks associated with the funding and tests the effectiveness of the controls in place to mitigate risks. Sarah is also the designated safeguarding lead for the organisation which involves working with others to assess concerns and take appropriate, proportionate action to protect people. She has extensive experience working directly with young people within the third sector, specifically looking for ways to empower them through sport and social action. Sarah joined KAVS in 2016 whilst working for a Birmingham based charity coordinating their volunteer programme. Every year Sarah looks forward to reading through the KAVS nominations and hearing about the incredible volunteers we have across the UK.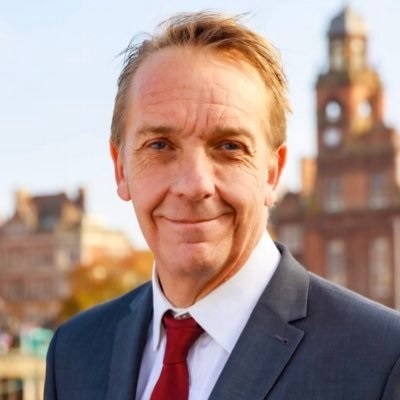 Mike Smith-Clare MBE
Mike is co-founder of the award winning community training provider The Bread Kitchen CIC. Mike is passionate about the role of volunteering in engaging with and strengthening community. In 2016 he was awarded an MBE for services to education.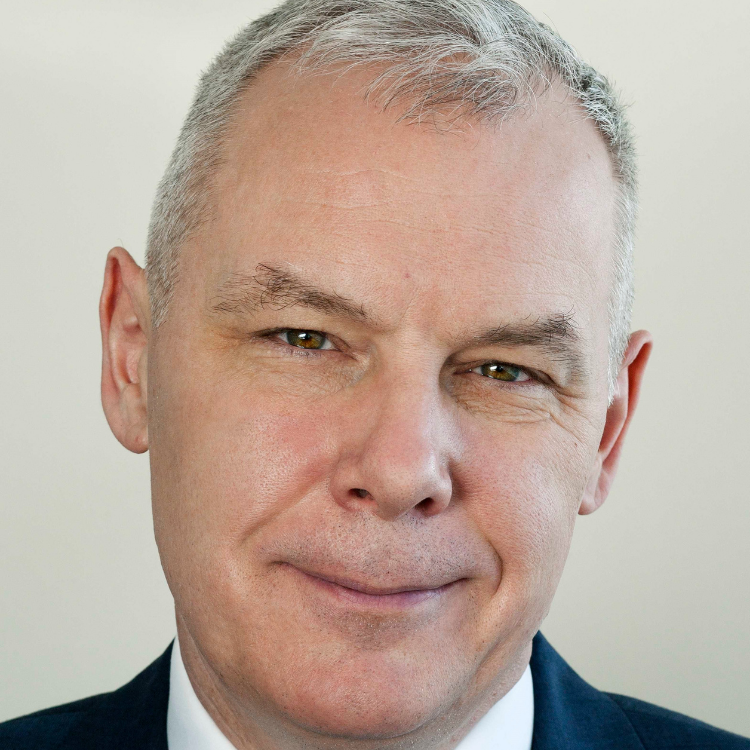 Ben Summerskill OBE
Ben was Chief Executive of Stonewall from 2003 to 2014, and then Director of the Criminal Justice Alliance. Prior to this, Ben was Assistant Editor and Chief Leader Writer at The Observer. He is a member of the Honours Committee for Community and Voluntary Service and a trustee of Switchback.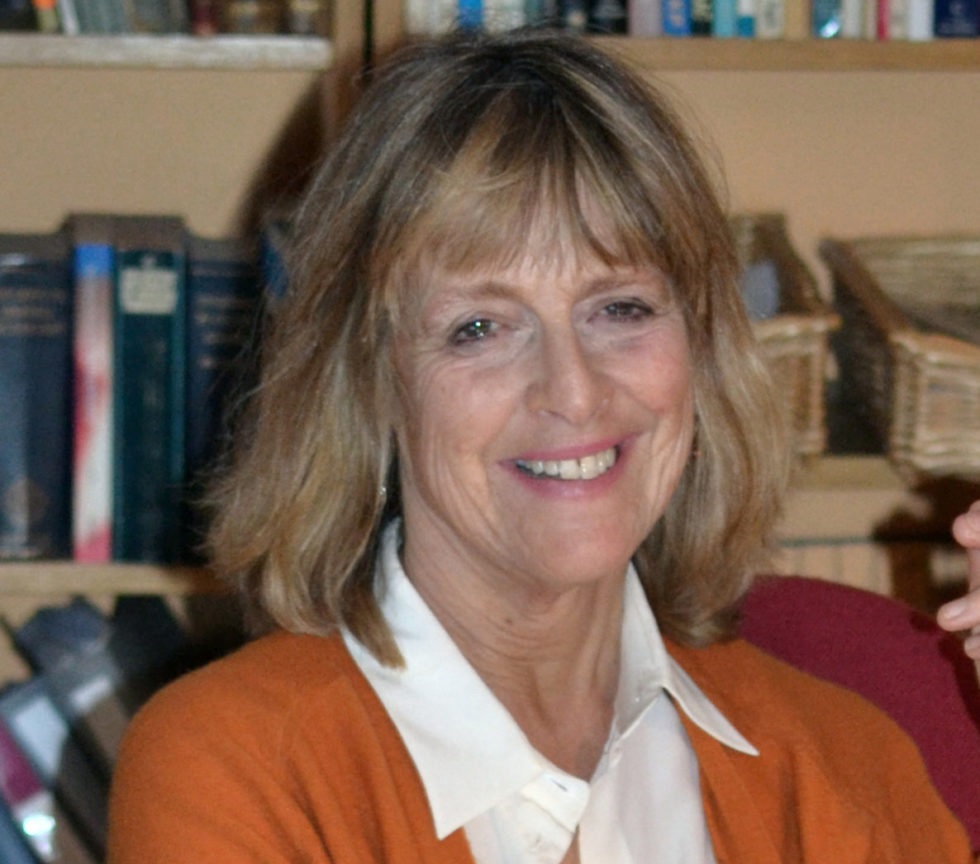 Pippa Warin
Until recently, Pippa worked for Arts Council England, currently, she works as a business coach and advisor on schemes such as The School for Social Entrepreneurs. Pippa started her career by founding a family education project for Westminster Women's Aid. She went on to run a Council for Voluntary Service, setting up the South West region of the Community Fund. Pippa was the South West Head of Culture for the Department of Digital, Culture, Media & Sport (DCMS).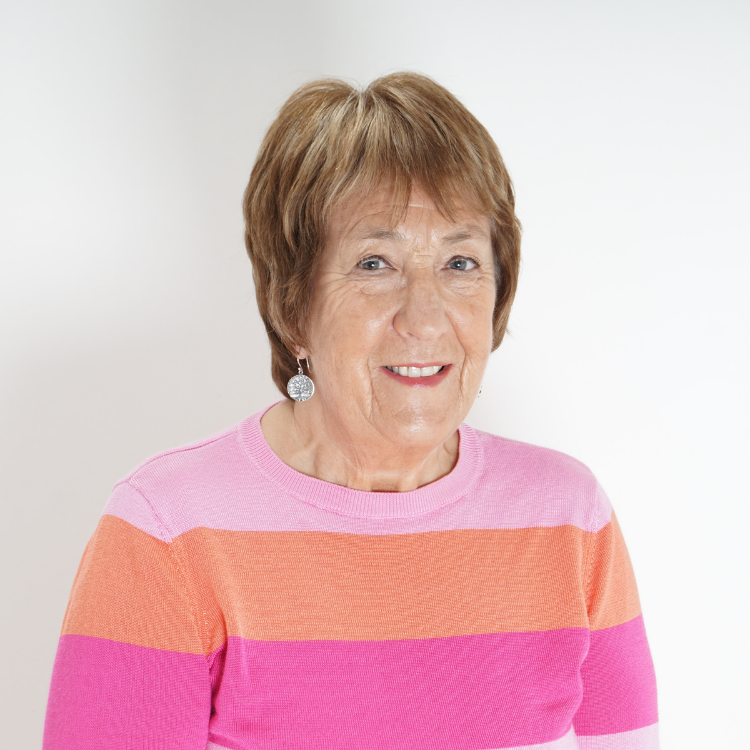 Catriona Williams OBE
Catriona retired from the position of CEO of Children in Wales in 2020. Children in Wales is the national umbrella body for organisations and individuals who work with children, young people and their families. She led the campaign to establish the Children's Commissioner for Wales (the first in the UK) and also the creation of 'Cymru Ifanc' /'Young Wales', as the national platform for children and young people to give their views direct to Welsh Government. As well as involvement in national policy groups, she was heavily involved in representing the third sector in Wales as a trustee of WCVA (Wales Council for Voluntary Action) and the Third Sector Partnership Council with Welsh Government representing children and families' voluntary organisation. Internationally, she was the Founder and first President of Eurochild and was given Honorary Member status. Catriona was awarded an OBE in the Queen's New Year's Honours list 2013 for services to vulnerable and deprived children and her commitment continues through her current charitable work. She remains co-Chair of Voices from Care Cymru with a' care experienced' young person and is a Trustee of Home-start Cymru.