Small Acts of Kindness is a high impact, charitable organisation working in partnership with over 90 other organisations from the voluntary, corporate and statutory sectors and over 300 community volunteers across Hertfordshire. Our aim is that every older person feels warm in their home and connected to their community. In just six years we have gone from reaching 50 to 15,500 people a year and over 46,500 in total.
We got in touch with Cassie Harris, Project Manager at Small Acts of Kindness to tell us more.
What does it mean to your group to receive the Queen's Award for Voluntary Service?
We are absolutely thrilled and delighted that the hard work and dedication of our volunteers has been recognised with the highest award any charity can receive in the UK. Everything we do is led by our wonderful family of volunteers and this award recognises their efforts above all.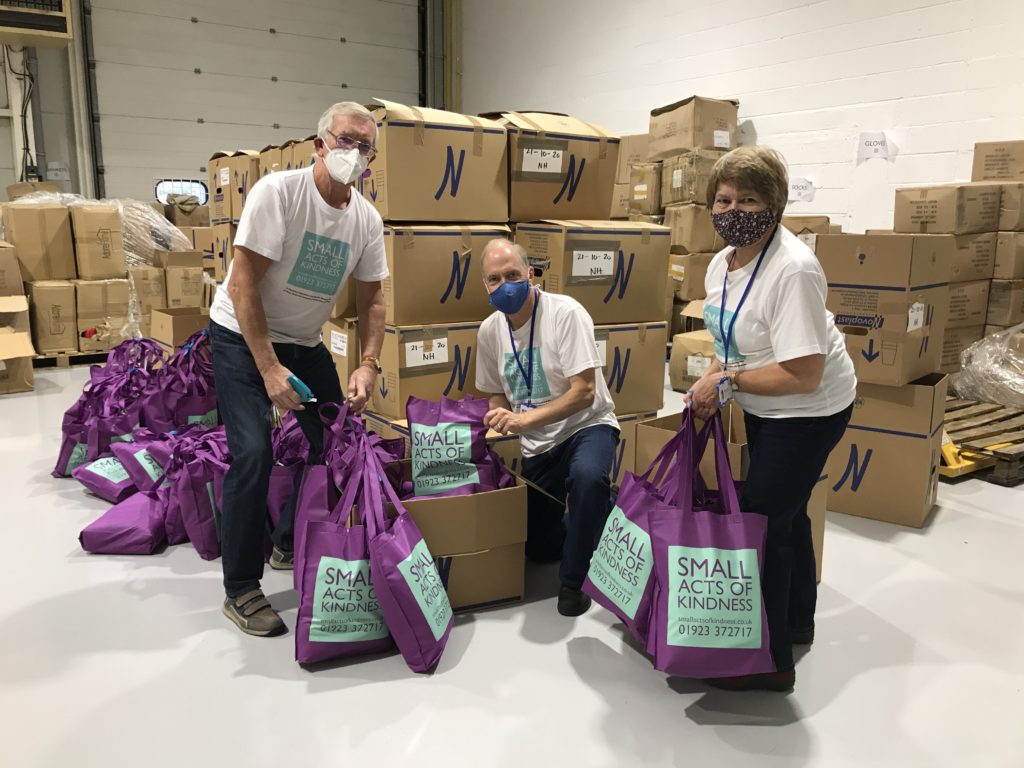 Do you have any plans for how you will celebrate your award?
The Lord Lieutenant of Hertfordshire, Robert Voss CBE will be presenting the award to us in mid-July. We will be inviting all of our volunteers along to share the occasion with us and are hoping for a bright sunny day as we plan to be outside!
Why would you recommend volunteering to others?
We asked our volunteers who helped us pack gift bags during the Covid-19 pandemic and they told us:
"As I was packing the bags, I knew each bag would bring a smile to somebody's face and that makes volunteering so worthwhile."
"I wanted to feel like I was helping someone at such a difficult time. Even the smallest act of kindness can make a difference."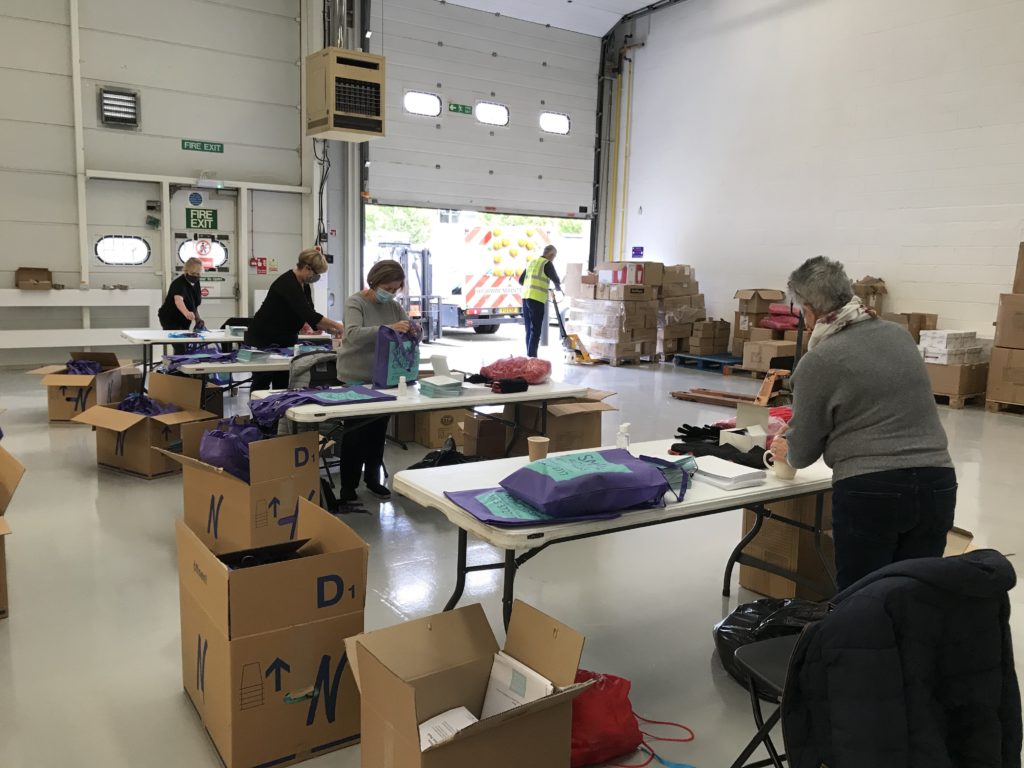 What do you think are your best accomplishments as an organisation?
Our aim is to reduce loneliness and isolation for older people and to connect communities with kindness. To date we have carried out 46,500 acts of kindness in just six years. Without any doubts or hesitation these are our best accomplishments as an organisation. Some recipients of our gift bags gave us the following feedback:
"It made such a difference in my stressful lonely life."
"I was delighted with my bag, it made me feel really special and most importantly loved."
"That I haven't been forgotten."
"I found it very comforting to think that people cared."
Do you have advice or tips for other groups looking to set up similar work?
Do it! Be the person and then the group that makes a difference. Believe you can do it, keep believing you can do it and never give up. Aim to work collaboratively – together we are stronger.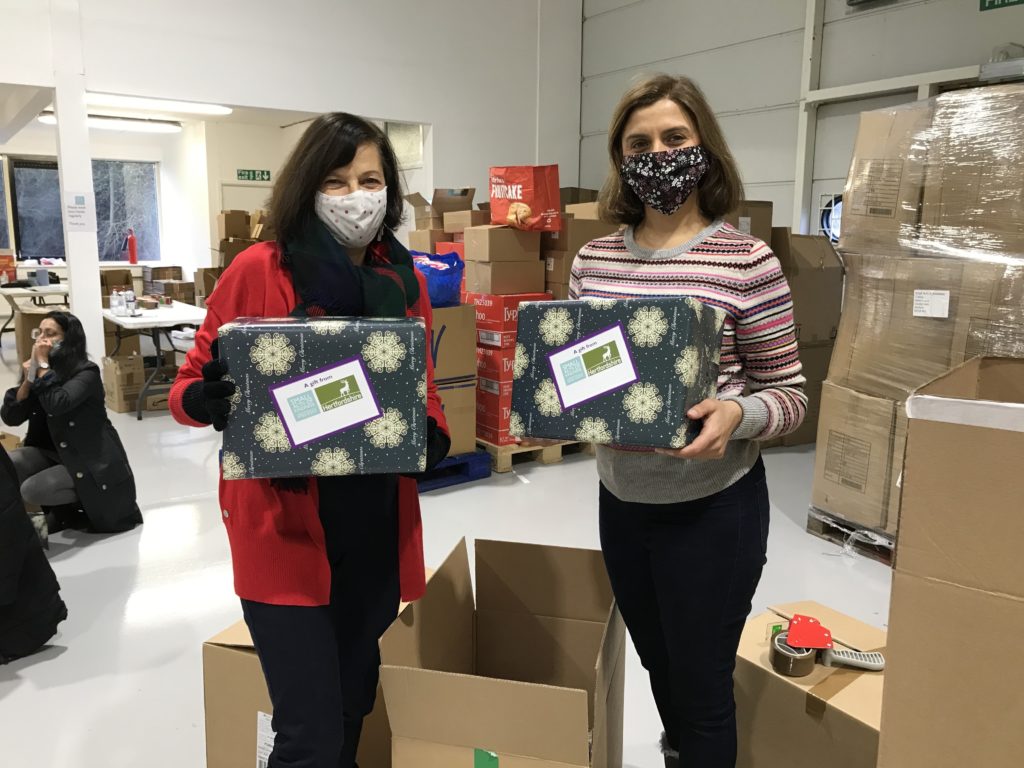 What are your plans for the future?
To carry on doing what we are doing. Currently, we only work across Hertfordshire, but loneliness and isolation for older people occurs across the whole of the UK. Our plans for the future are to expand our work to other parts of the country and to connect more communities with kindness.
Is there anything else you'd like to add?
This award means the world to us and we share it (and a huge thank you) with our wonderful volunteer family and all our partners, donors and supporters. Without their help and support, none of what we do would be possible.
To find out more about Small Acts of Kindness please visit their website: https://www.smallactsofkindness.co.uk/