On 15th June 2022, celebrations took place at Alnwick Castle to celebrate the four groups from Northumberland awarded The Queen's Award for Voluntary Service 2022:
Ashington Veterans and Elders Institute
Being Women
Berwick and District Cancer Support
Haltwhistle Partnership Ltd
The event was hosted by Her Grace, The Duchess of Northumberland, in Alnwick Castle Gardens as part of a special garden party recognising volunteers and carers from across Northumberland. The Duchess presented each group with a commemorative award crystal and handwritten certificate, with speeches provided by Carol Malia from the regional BBC network and local dignitaries. Once the presentations had finished, groups were invited to food and music, with the opportunity to take a private look around the gardens afterwards.
We caught up with Keith Green and Ken Hicks from Ashington Veterans and Elderly Institute, in addition to Roger Peaple from Berwick and District Cancer Support, to tell us more about their groups and what being awarded The Queen's Award means to them.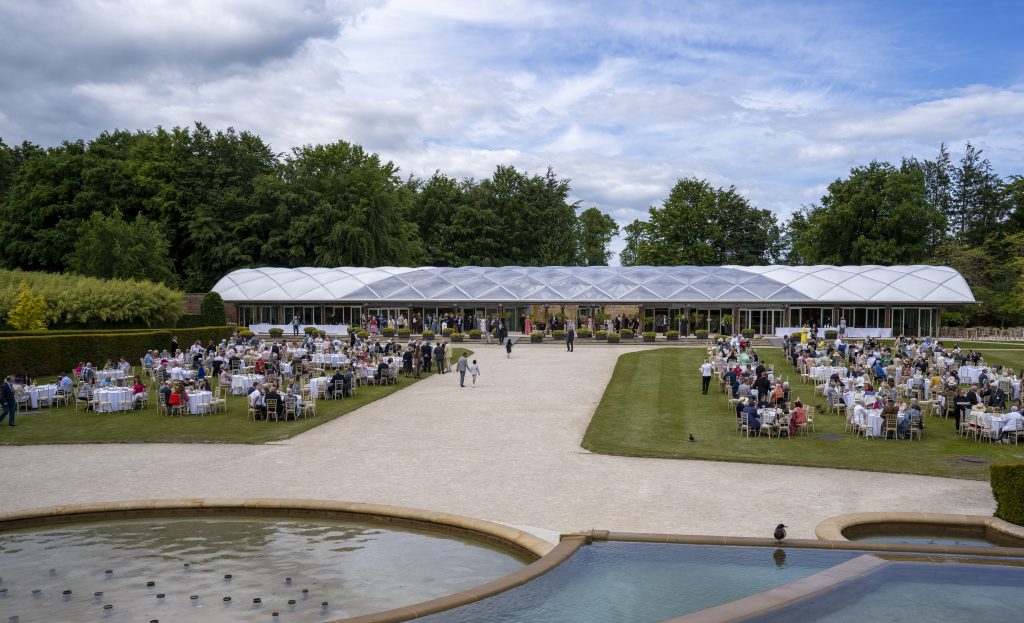 Can you tell us a bit more about the work of the group?
Ashington Veterans and Elderly Institute: Founded just after the First World War, the group has provided indoor and outdoor leisure activities for elderly people within the local community for the past 100 years. This includes snooker, darts, table games and social meals, as well as a community garden. We also organise events and competitions, as well as making garden products which are sold at our monthly coffee mornings, raising money for local NHS hospitals and charities. We currently have 97 full members from Northumberland with the average age being 70, and our oldest member being 86.
Berwick and District Cancer Support: Commonly known as Berwick Cancer Cars, the group was founded in 1992 by two women from Spittal, Violet Carter and Kathleen Horsburgh, who were having difficulty accessing their cancer treatment in hospitals over 60 miles away. Living in a remote rural area makes it both difficult and expensive for cancer patients and many people would turn down their treatment if they could not access transport. The group's volunteers can offer this transport via one of our 6 cars. Our volunteer team currently numbers 54 in total, who span from 18 years old to well into their 70s, and cover around 1000 roundtrip journeys each year, driving in excess of 100,000 miles between them!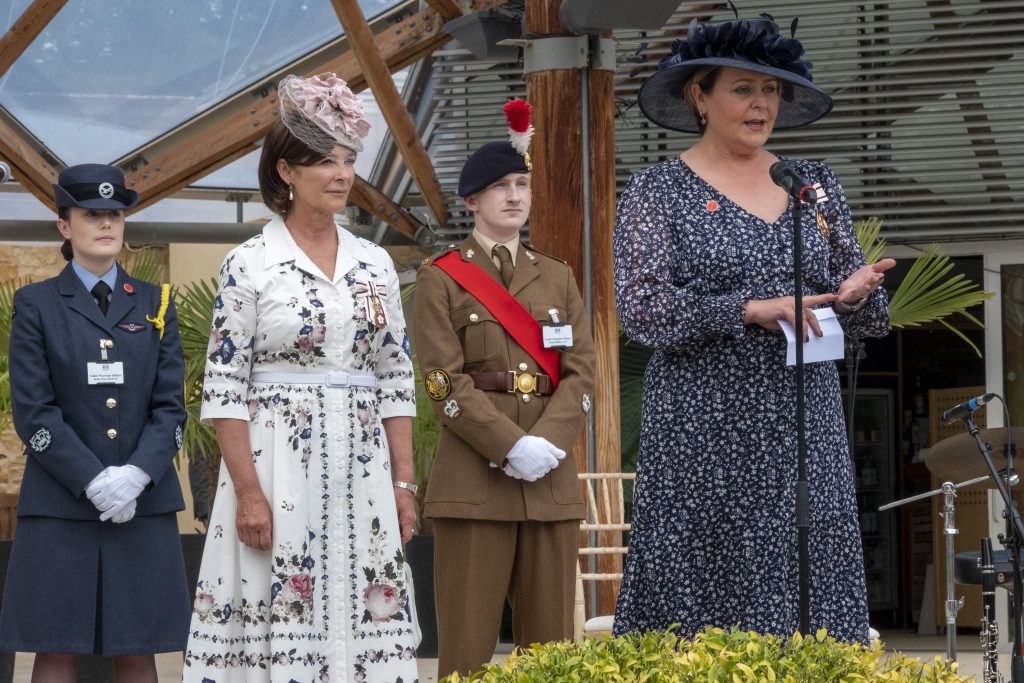 What does being awarded The Queen's Award mean to the volunteers and group?
Ashington Veterans and Elderly Institute: "This award is very much dedicated to the many hundreds of people who have ensured Ashington Veterans and Elders Institute has been able to thrive for over 100 years…current and previous members and trustees alike. The current members and trustees were delighted to have even been nominated for such an award, but to actually receive it is unbelievable. It is a reflection of the mutual respect the institute and the people of the town seem to have for each other, and we are delighted to have been recognised in this way. One of our members is in the process of making a wall cabinet so the crystal and certificate with Her Majesty's signature on it, can both be displayed side by side in the most prominent of places, on show for all users and visitors to see."
Berwick and District Cancer Support: "Receiving The Queen's Award for Voluntary Service, the MBE for voluntary organisations, was an exceptional honour and privilege for our community-based charity. An accolade that celebrates the exceptional work the charity has achieved in our community through the combined efforts of our volunteers and fantastic supporters."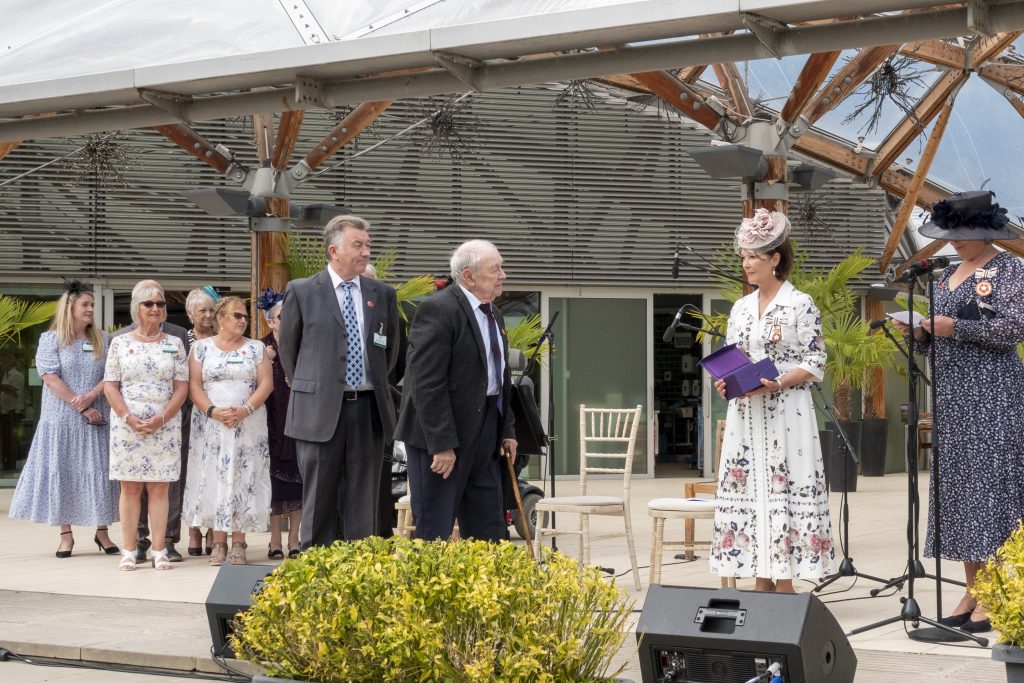 Do you have any plans for the next five years?
Ashington Veterans and Elderly Institute: We have a plan to settle down in the coming years! We've improved the facilities for our members by extending the kitchen, upgrading our lighting system, installing a new entry system, and constructing a community garden on derelict land we own amongst other activities. We would like to host more community events like music nights, quizzes and barbecues, so those will be our main areas of focus in the near future. We don't plan to stop doing anything we are currently doing though!
Berwick and District Cancer Support: Future plans include the development of a permanent home for our cars as we currently don't have a physical headquarters, and the offer of more support services. There are no purpose built facilities locally for cancer sufferers and since Covid-19, many have felt increasingly lonely and isolated, so the future facility will provide a safe environment where we will be able to have complimentary therapies, advice and counselling hubs, and self-run groups, all of which are available in the large cities of Newcastle and Edinburgh but not readily accessible to the Berwick & District communities.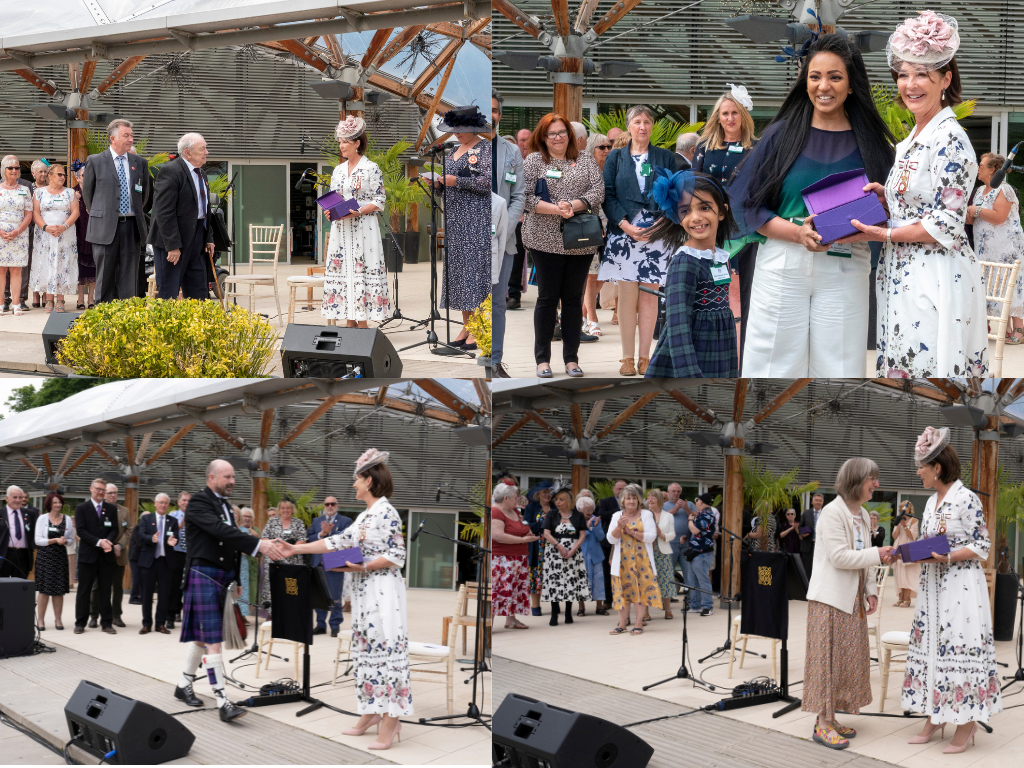 Interested in nominating an outstanding local volunteer group for The Queen's Award? Find out more information about how to nominate here.
All photos credited to Jane Coltman