On 15th September 2021 in County Hall Preston, seven local volunteer groups were presented with their Queen's Award for Voluntary Service. The awardees included:
Arts 2 Heal, Blackburn
Beyond Radio Community Radio Station, Lancaster
Blackburn Youth Zone
Community Solutions North West Ltd, Hyndburn
Lancashire Youth Challenge, Lancaster
The Mid Lancs Colts Junior Football League, Preston & South Ribble
The Olive Branch, Lancaster
The awards were presented by Her Majesty's Lord-Lieutenant for Lancashire, Lord Shuttleworth KG KCVO. We caught up with some of the groups, to tell us more about their incredible work.
Arts 2 Heal
Arts 2 Heal is a Mental Health Charity we use art-based interventions to help vulnerable, isolated individuals re-engage with society and to re-build their lives in a meaningful and positive way. They use a holistic adaptable approach to empower and support individuals to move on at their own pace, personalising the support they may need in order to reach their goals. The team at Arts 2 Heal, mainly consisting of volunteers, help to bring out enthusiasm in their beneficiaries. The interventions are sensitively designed to focus on all aspects of their wellbeing both emotional, social and economic.
During Covid-19 the volunteer's team truly stepped up in so many creative and unique ways to help tackle the crisis that their beneficiaries faced. They swiftly transitioned to online delivery for their art workshops and also developed a range of socially distanced, emotional support strategies to meet the increasing demand.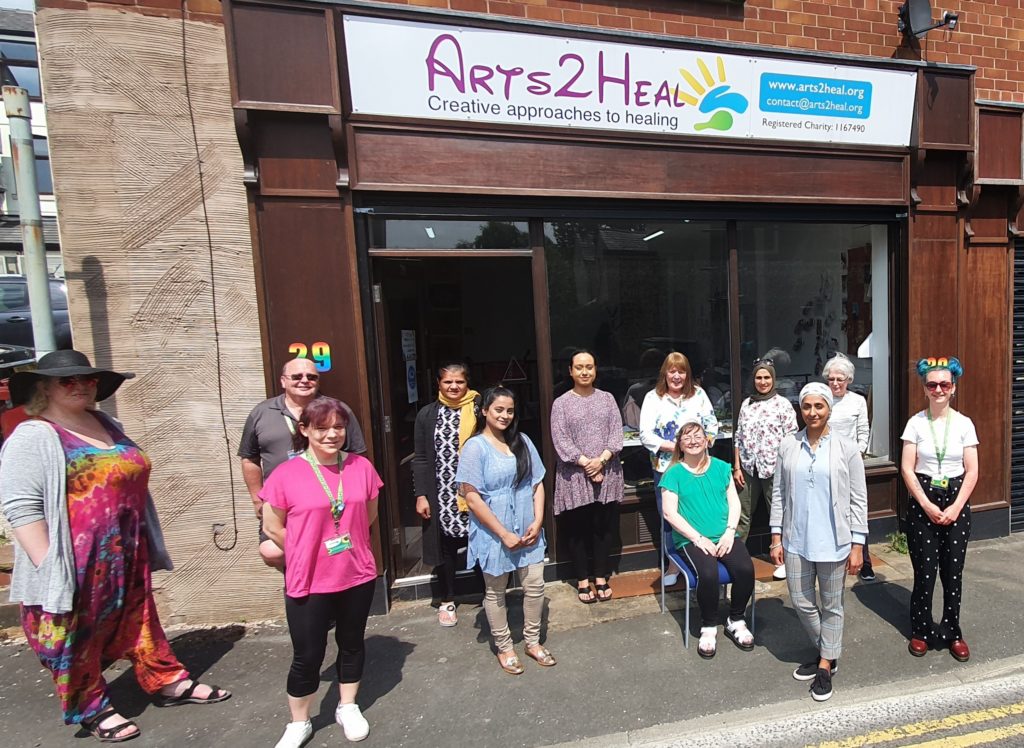 I am extremely proud of the welcoming and supportive place we have created right in the heart of the community. This is all thanks to my wonderful team made up of a diverse group of volunteers oozing with kindness and dedication. Together they have helped to create a relaxing, non-judgemental and fun place where people can come to heal, be around other people, learn new skills and move forward positively.

Banu Adam, Manager and Founder of Arts 2 Heal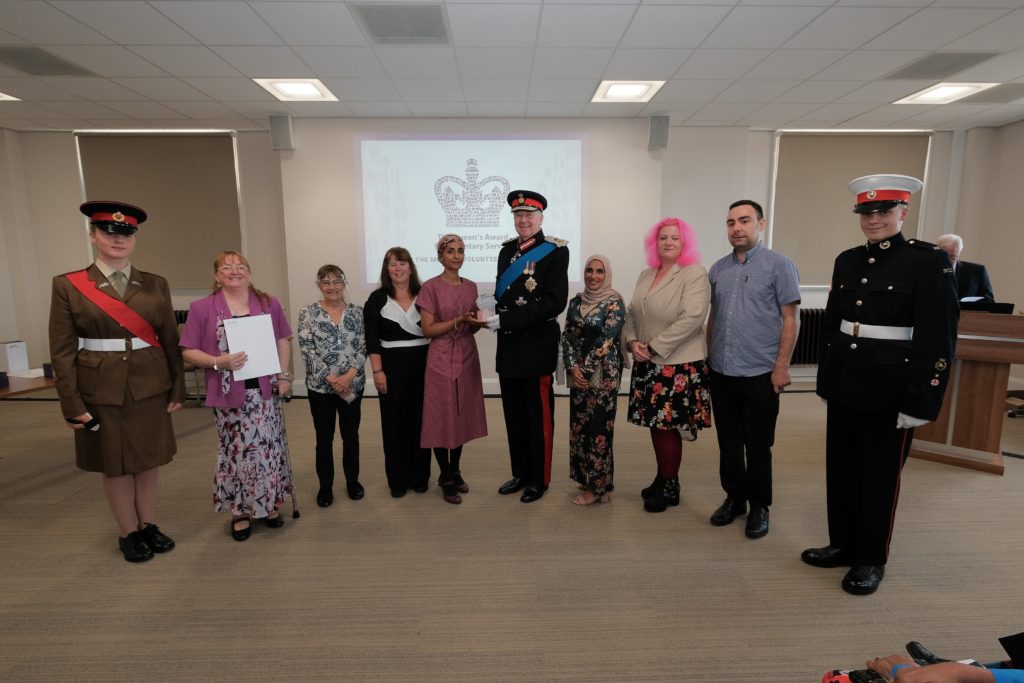 Beyond Radio Community Radio Station
Beyond Radio provides a 24/7/365 radio and information service to the residents of North Lancashire. Their output includes community news and events and music from local artists. Beyond Radio also support other community groups and charities in their local area, promoting their aims and encouraging local involvement in their work.
Throughout the pandemic 22 volunteers continued to provide a daily service to their local community, bringing them the latest up-to-date news and advice relating to Covid in their district. The volunteers worked from home with broadcast equipment the station was able to organise for them.
What does it mean to Beyond Radio to receive the Queen's Award for Voluntary Service?
It is a real recognition of the hard work and dedication our volunteers show on a daily and weekly basis. The award has been the talking point of the station since the announcement was made and all our volunteers are immensely proud. There are a number of awards available to the radio industry but we feel the QAVS is the only award that truly matters to our organisation.

Steven Normyle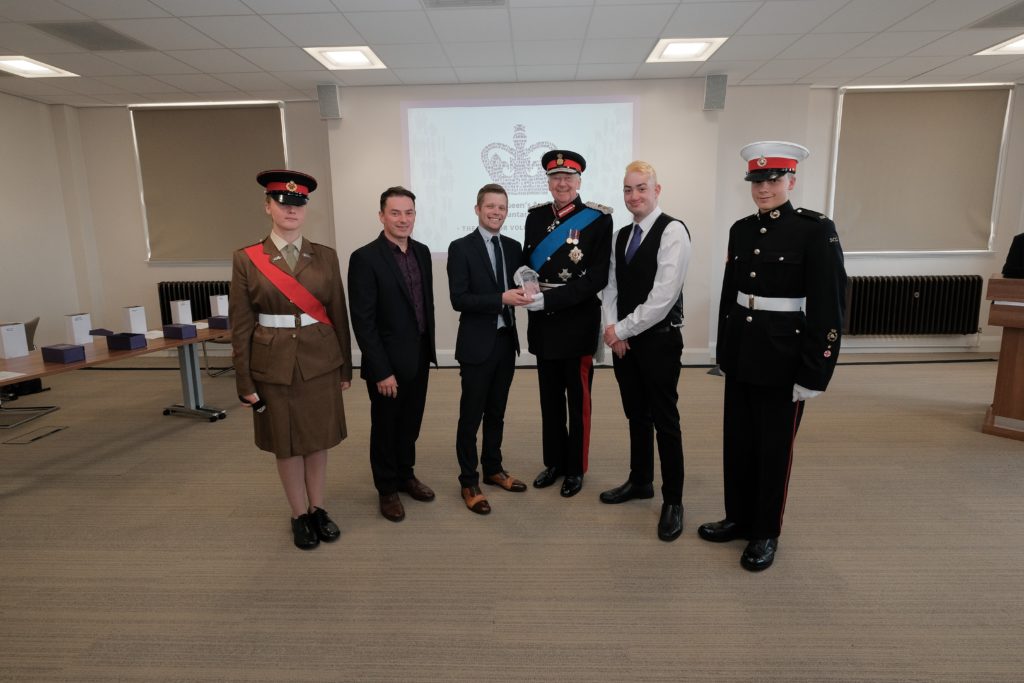 Community Solutions North West
Community Solutions North West supports the local communities of East Lancashire to live healthier, better lives and to reduce social isolation. Over 150 dedicated and enthusiastic volunteers offer advice and assistance to find solutions to the problems facing the local communities throughout East Lancashire and are seen by them as the 4th Emergency Service. The group offer mentoring and befriending services including home, telephone/video and group support, employment coaching, training, volunteering, therapeutic services and a community hub open to all.

Since the pandemic started, volunteer numbers have increased which has helped to deal with the extra calls on the services, which rose from over 500 weekly, to now over 900. Volunteers support those in need, from residents facing loneliness or social isolation to people going through life changes such as bereavement, loss of jobs, health diagnosis, crisis or family breakdown. Community Solutions North West have developed new online methods to connect and train individuals, but remained face to face, where possible, throughout the Pandemic for those who were most vulnerable.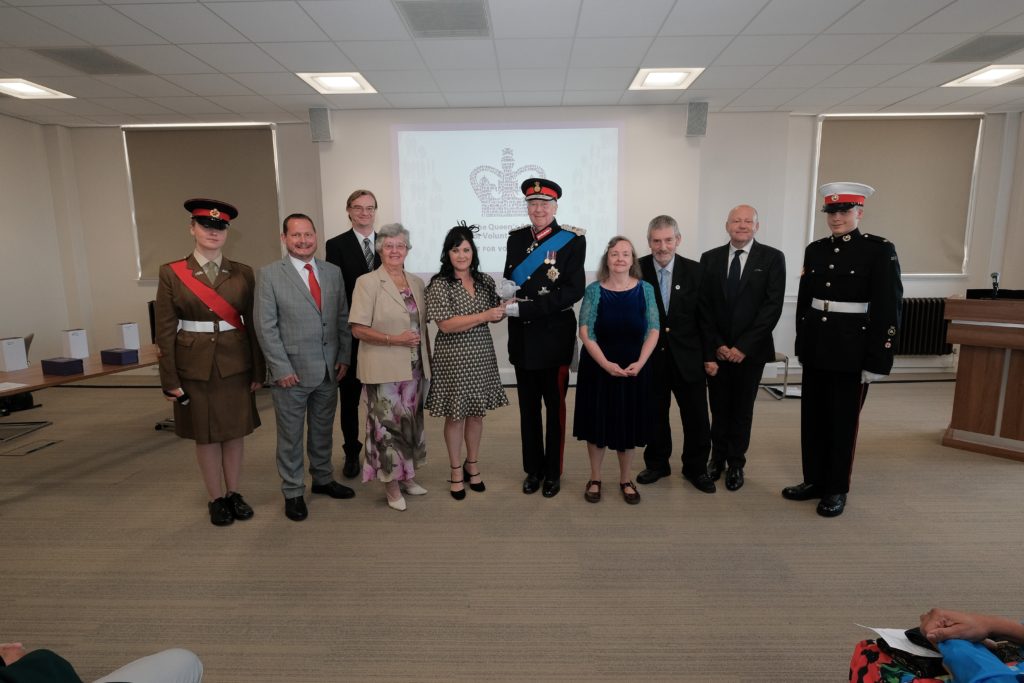 What does it mean to your group to receive the Queen's Award for Voluntary Service?
We are highly honoured to receive the Queen's award for Voluntary Services in recognition of the hard work that our volunteers do on behalf of the community we serve. This is accepted joyously, and our team are thrilled to accept such a prestigious award.

Deborah Clark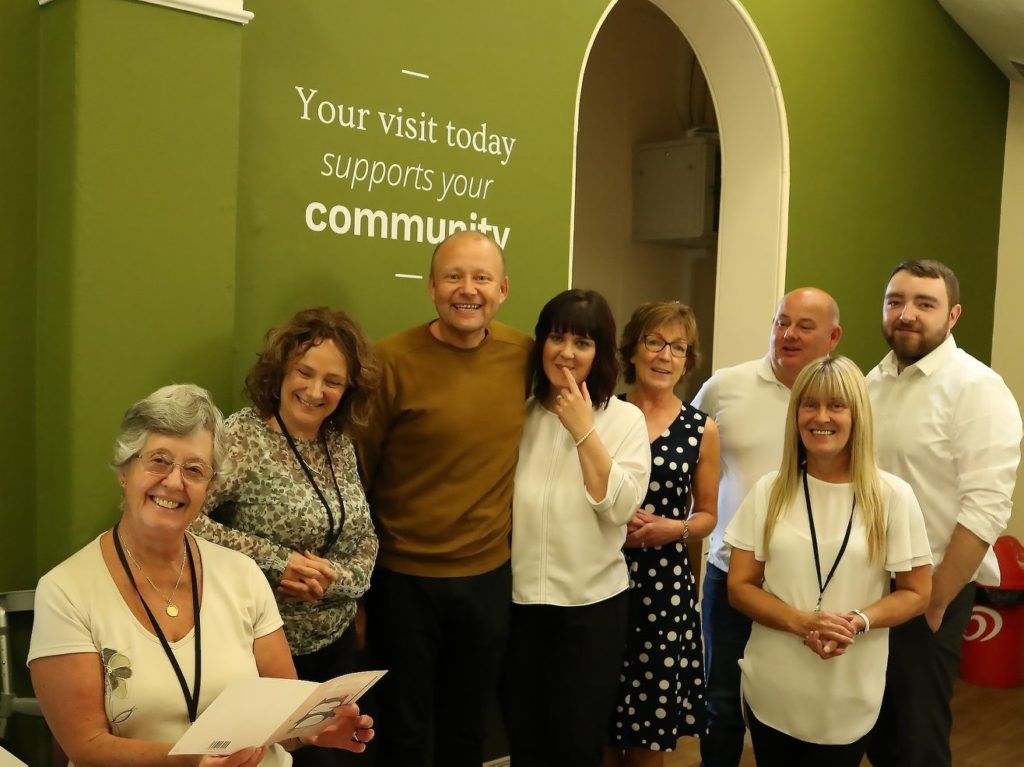 Lancashire Youth Challenge
Lancashire Youth Challenge nurtures, supports, and challenges young people living in North Lancashire to overcome barriers and obstacles to achieve personal success.
Their programme of regular physical fitness training, mindfulness & wellbeing, cultural and creative activity, peer mentor training and personal coaching/mentoring programme along with our ambitious annual challenge ensures that every one of our participants can gain new skills, build confidence, and achieve their own goals. These are key to building resilience and enabling young people to feel optimistic and capable of entering training, further education, and employment to craft the lives they wish to lead.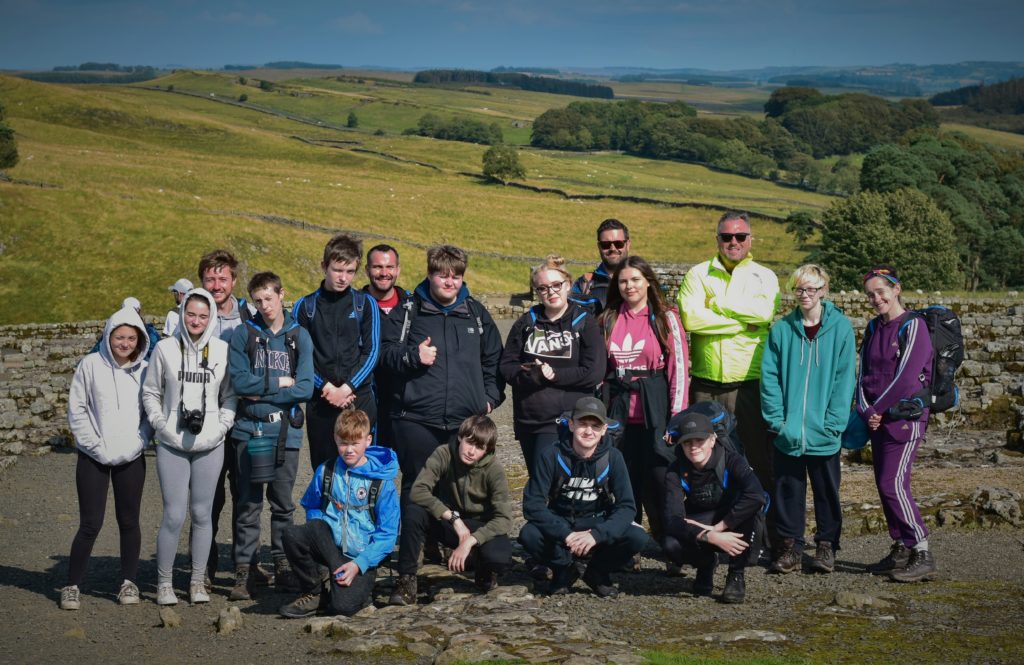 What does it mean to Lancashire Youth Challenge to receive the Queen's Award for Voluntary Service?
We feel immensely proud and honoured to have received this prestigious award, which celebrates and recognise the significant hard work and commitment of our volunteers. The Award will have a huge positive impact on our charity by encouraging more people to volunteer on our programmes, help raise awareness of the quality of our work, and potentially enable us to attract new funding to expand our work across Lancashire.

Guy Christiansen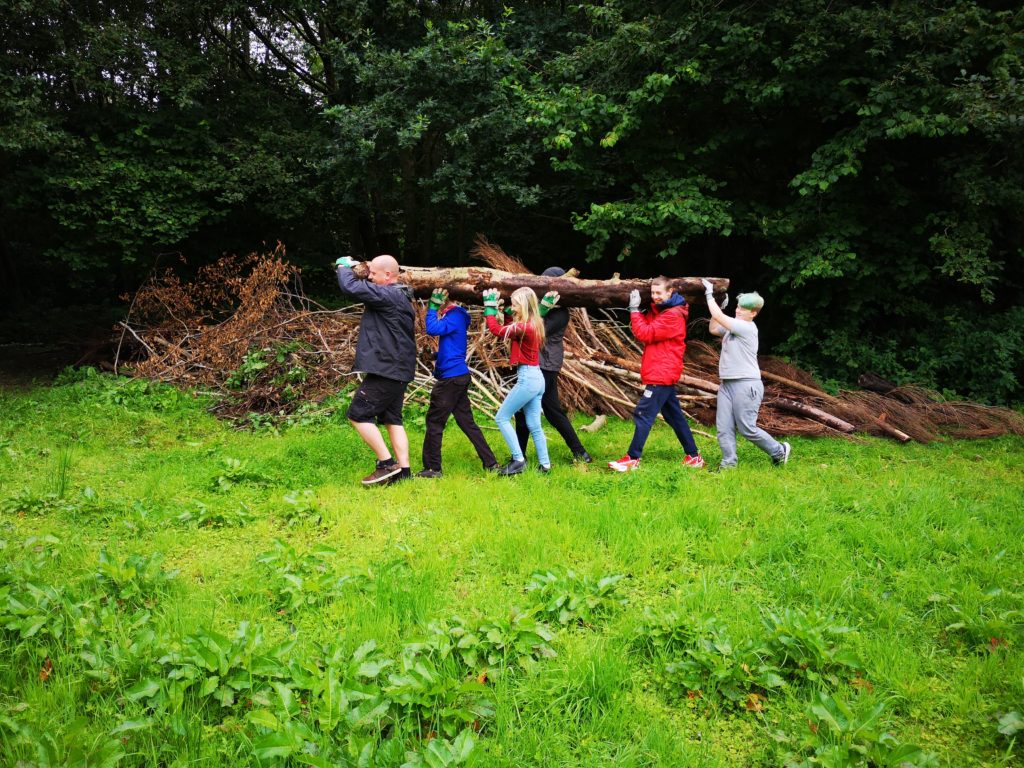 Why would you recommend volunteering to others?
We are immensely proud of the opportunities Lancashire Youth Challenge provides for local young people, this is only made possible by the consistent dedication of our volunteers and Trustees. Having been a volunteer for several years, it has been a privilege to witness the truly positive impact Lancashire Youth Challenge has in the lives of the young people who engage with the programme. We feel honoured to have received the Queen's Voluntary Award in recognition of our hard work and commitment. I hope this award enables LYC to grow and support more young people across the County.

LYC Volunteer and Trustee
The event was hosted by The Chairman of the County Council, County Councillor Barrie Yates.