Friends of Buxton Station (FoBS) were awarded The Queen's Award for Voluntary Service in 2021 for enriching Buxton for the benefit of the whole community – with a prime focus on its railway station. We got in contact with Dave Carlisle, the FoBS chair, to tell us more about their work.
Please tell us more about Friends of Buxton Station.
Our voluntary work mostly focuses upon Buxton Station, but when lockdown started, we shifted our attention to other areas of our locality where we could have a positive influence. Our initiatives included
helping other local independent traders in their post-Covid-19 recovery, by promoting a 'retail trail' for Buxton
partnering with a local school to provide a community Christmas tree. Pupils made decorations from recycled rubbish and we had enough of them to create a second tree for a local residential care home!
saving a museum-quality scale model of the town from scrapping – it now sits in the main concourse at Piccadilly Station advertising rail journeys to our town
collecting tales about railway life from local workers and residents, and creating a 25-minute podcast for the local talking newspaper.
All of our work aims to make a positive difference to Buxton and its people!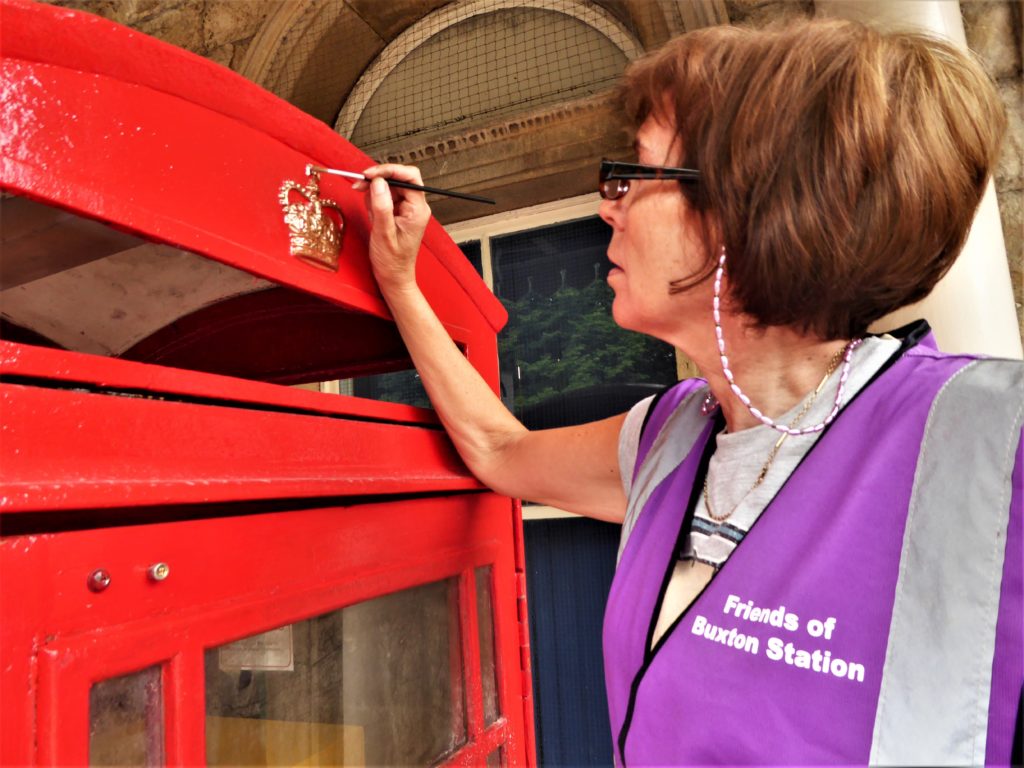 What does it mean to Friends of Buxton Station to receive the Queen's Award for Voluntary Service?
The award demonstrates that we are 'exemplars' in the way we have organised to help our community. We have demonstrated excellence, been inclusive and flexible, considered how best to help and promote our town and organised our voluntary work accordingly. In plain Derbyshire English, "it's a right Royal pat on the back!"
Do you have plans to celebrate the award?
Our Annual General Meeting was postponed because of Covid-19, so we will recall the AGM and hold the meeting in a local public house garden – a supportive one where we sowed a few thousand wild poppy seeds!
Why would you recommend volunteering to others?
"Volunteering gives the freedom to follow long-held interests without the hassle of it being work. You are likely to meet like-minded people, learn new skills and have something tangible to show for it. You will find out, it feels good to do 'som'at for nowt,' just because it's a good thing to do."

Steve, Volunteer
"Volunteering might help you meet other people, develop new skills and maybe gets you outside, so lessens stress and helps give you confidence, improving your mental health. It is very likely to make you feel good about yourself, as helping someone out or working on a project is enjoyable and supportive."

Rob, Volunteer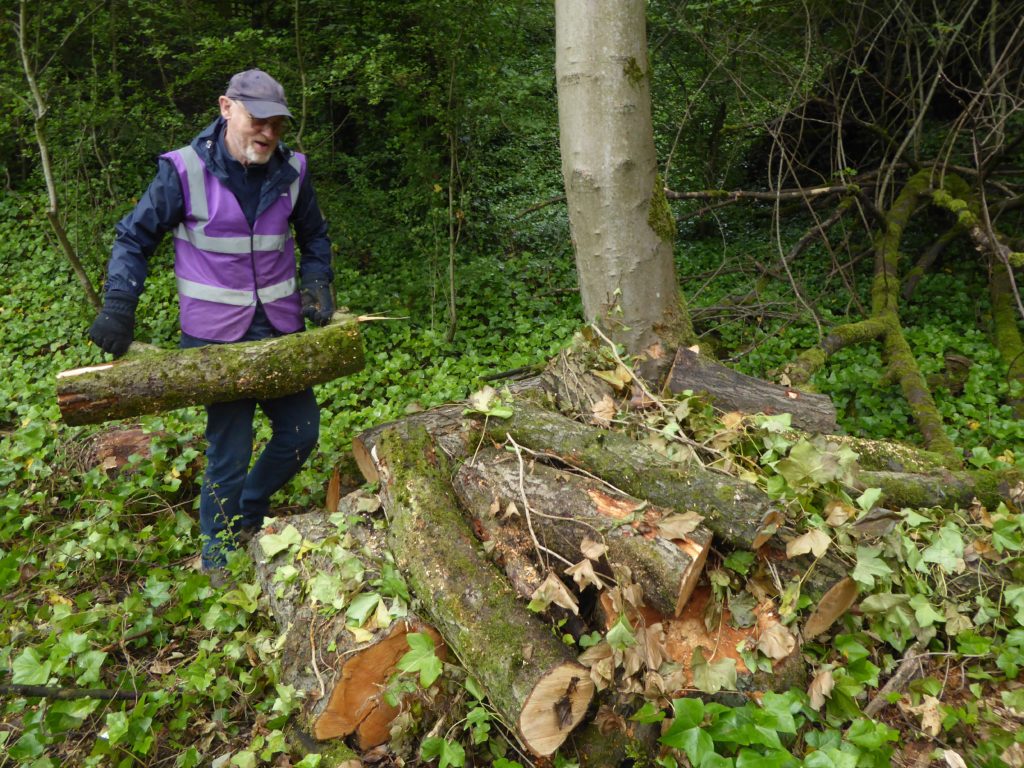 What do you think are your best accomplishments as an organisation?
We have done lots of things. We created a Japanese Garden from contaminated land, saved an old phone box from the scrapyard to put a defibrillator inside, and installed stimulating public art created by locals. I think our greatest achievements lie in the relationships we have developed, the positivity we have instilled in our members and those we have worked with.
"Making the station one of the focal points of Buxton, which gives visitors to town a very good impression of it."

Janet, Volunteer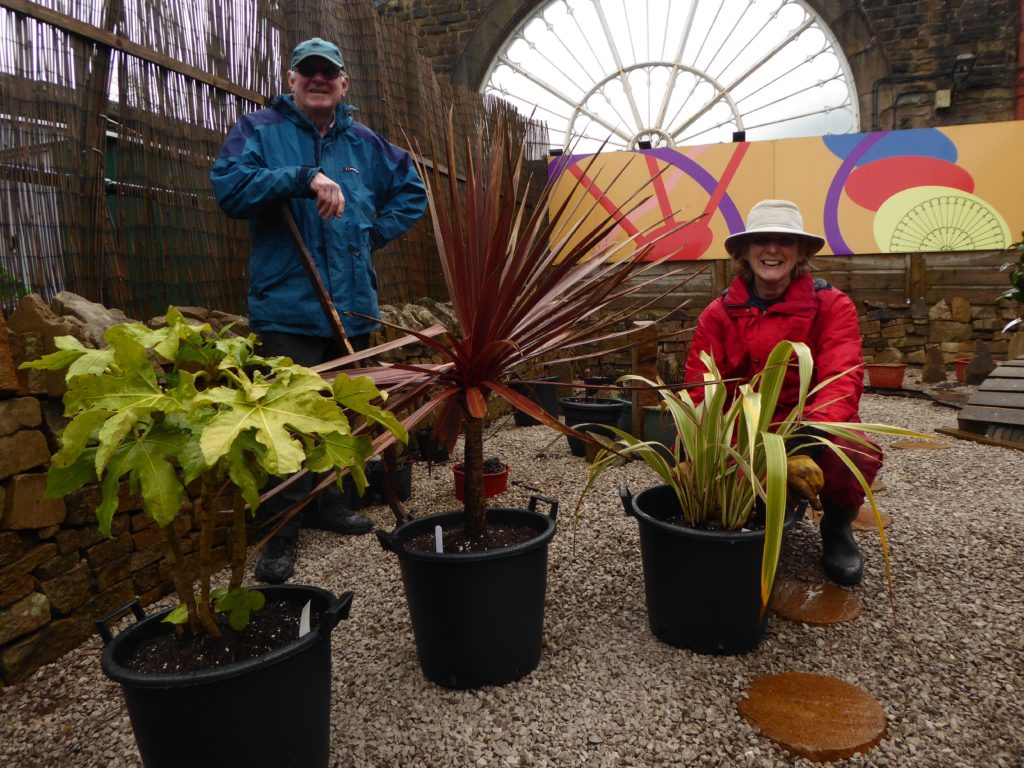 Do you have advice and tips for other groups looking to set up similar work?
We got going because we were frustrated about things not happening. We started small, but we started nonetheless. There is so much joy to be had by doing something that you want to do because you can. I reckon you won't be alone in thinking that way.
Start small, but do make that start. Allow things to grow by being inclusive and flexible. And don't be shy in asking for help, from us or others like us!
"Remain open, friendly and approachable. Have a good communication system and keep everyone informed of what's going on."

Shelley, Volunteer
"Think carefully about the amount of work required for each new project considered – However good the research and planning, there may be unforeseen challenges and effort required. There may be natural deadlines, e.g. clearing ground for planting to fit in with seasons and weather forecasts or construction projects that need completion before a particularly busy time in the surrounding human environment."

Gill, Volunteer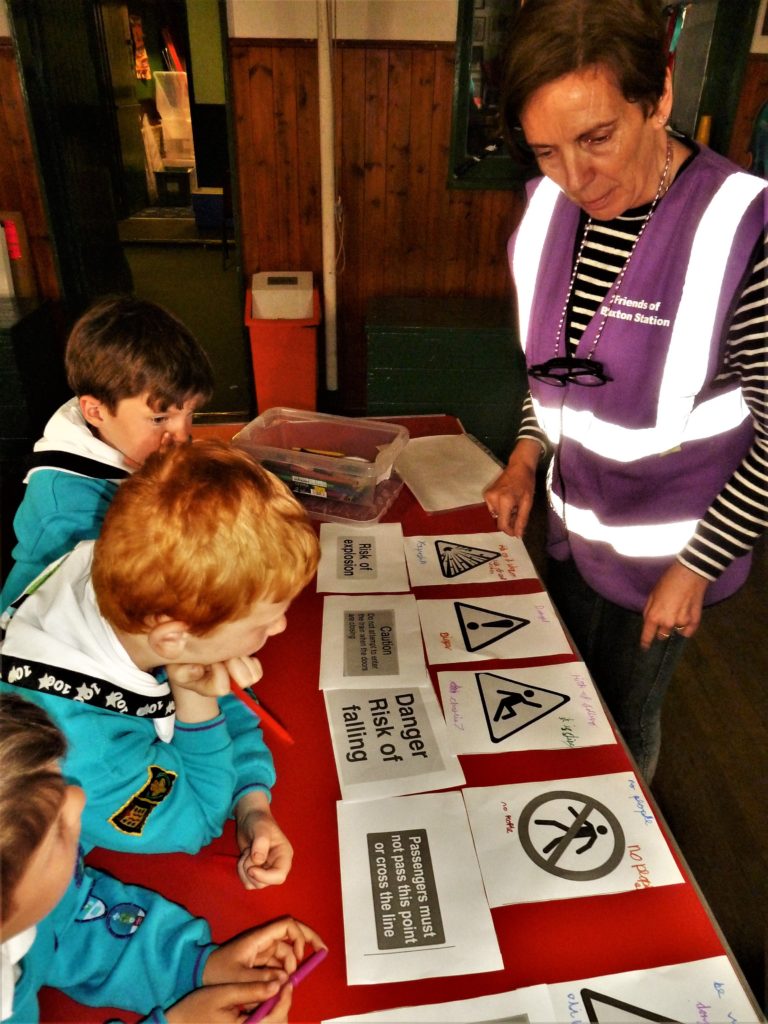 What are your plans for the future?
This summer, we are heavily concentrating on raising awareness of the plight of the Bilberry bumblebee, the High Peak's special little pollinator under threat of extinction in the UK. We did some work last year under lockdown conditions to provide the bees' favourite food in town. To extend this we are working alongside the Buxton Fringe's campaign to turn the town orange with flowers. Also, we are working with two artists to renovate a donated fibreglass bee sculpture in our Japanese Garden and a specially commissioned mosaic next to our specially built "Bumblebee Express" planter. We have provided a focus for the Buxton Garden Trail and with the help of local school children, we have planted thousands of wildflower seeds around town.
We aim to help the station become more dementia-friendly too.
With lockdown easing, rail travel will open up as folk return with confidence. Commuter numbers may be seriously altered by changes in working practices. However, our work is not only targeted at commuters but encompasses leisure travellers. We want to welcome visitors to Buxton, show them what we have to offer and encourage them to make travel choices that consider environmental impacts. We'll be working more with others to promote cycling and walking to and from the station and to use the train instead of private motor vehicles. We will keep shifting our gaze towards the town itself and how we can help and positively influence our local community.